Discover more from I Know a Spot
〰️ ⚫️ Architecturally interesting homes for sale ⚫️ 〰️
Over 5,000 subscribers
If quarantine (or just life in general) has been getting to you as it has me, then you've probably been having some escapist fantasies. For me, this often takes the form of imagining moving to a place in the middle of nowhere that I've never been and building a house. Building sounds like too much effort lately (trust me, I'm in the middle of trying to plan a renovation) so more and more that looks like placing a tiny house, prefab, or modular home on a site that's really inspiring.
So this issue is going to be a little change of pace.
I'm going to show a bunch of land listings that I find inspiring and some links to prefab and modular homes. For the full effect, I recommend listening to a good road trip playlist especially one that contains First Aid Kit or The War on Drugs.
---
Joshua Tree
Location: 67 Julcrest Rd, Yucca Valley, CA 92284
List Price: $39,000
Listing: https://www.redfin.com/CA/Yucca-Valley/67-Julcrest-Rd-Unknown/home/172763996
Size: 5 Acres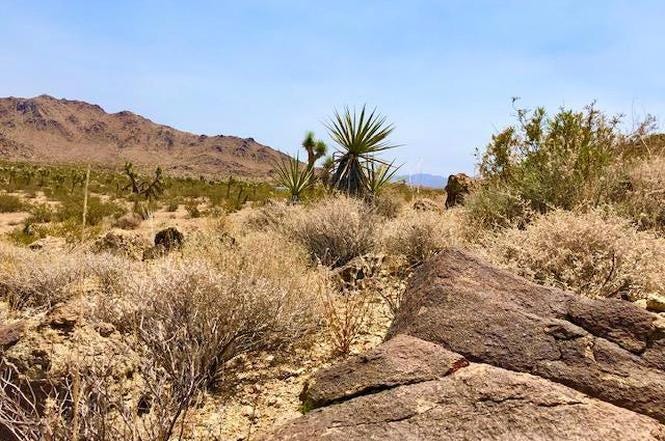 ---
Sedona
Location: 105 Pinon Shadows Cir, Sedona, AZ 86336
List Price: $399,900
Listing: https://www.zillow.com/homedetails/105-Pinon-Shadows-Cir-Sedona-AZ-86336/2087499243_zpid/
Size: 1.06 Acres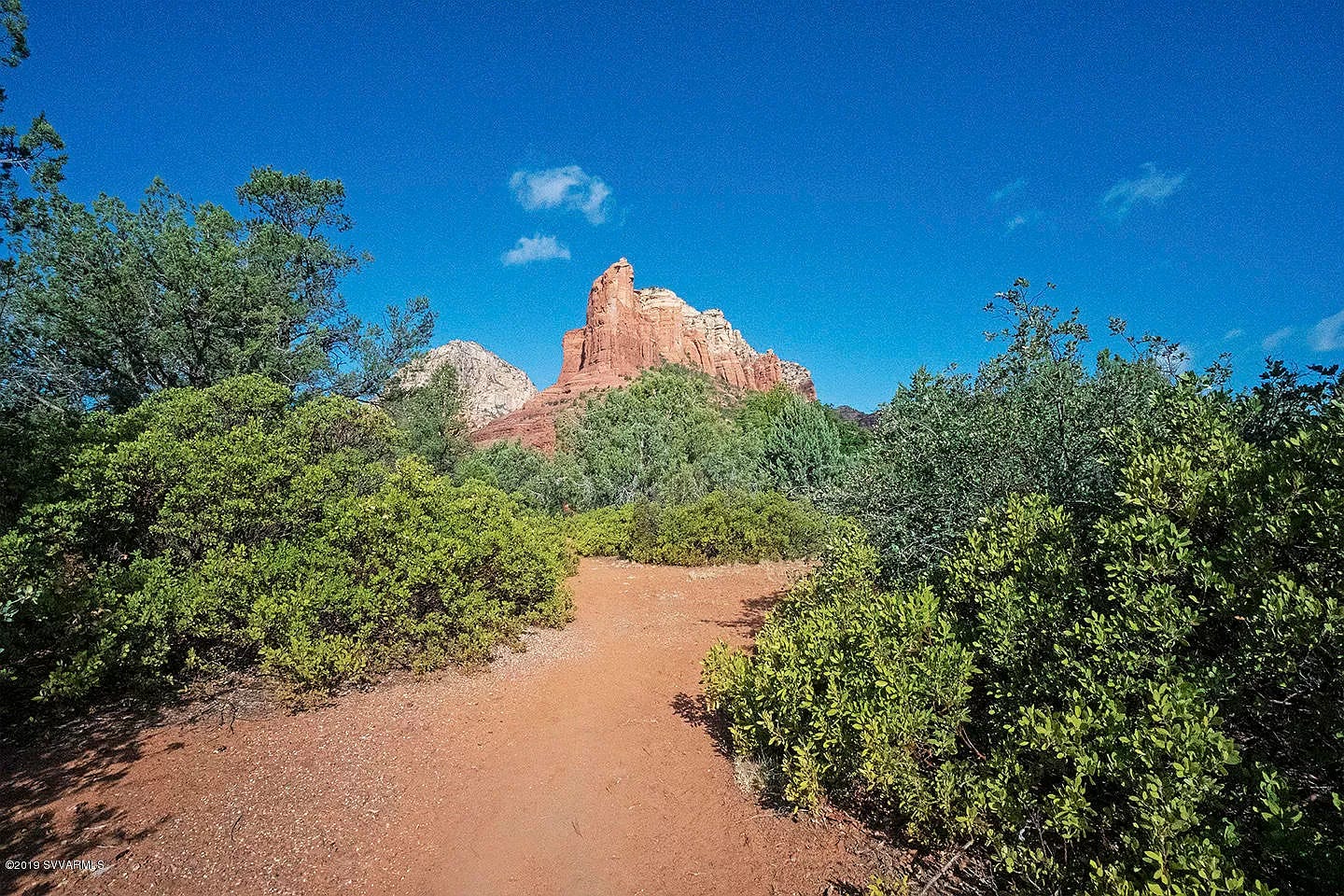 ---
Highway 1
Location: 23456 Highway 1, Jenner, CA 95450
List Price: $299,000
Listing: https://www.redfin.com/CA/Jenner/23456-CA-1-95450/home/22416753
Size: 1.85 Acres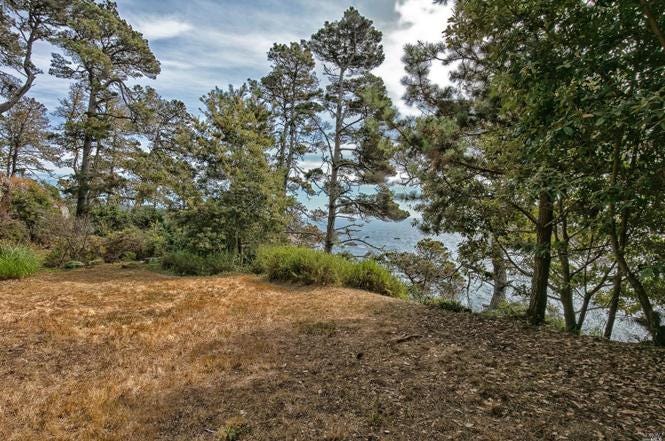 ---
Huntsville, UT
Location: 6095 E Osprey Point, Huntsville, UT 84317
List Price: $265,000
Listing: https://www.zillow.com/homedetails/6095-E-Osprey-Point-Huntsville-UT-84317/114343305_zpid/
Size: 0.62 Acres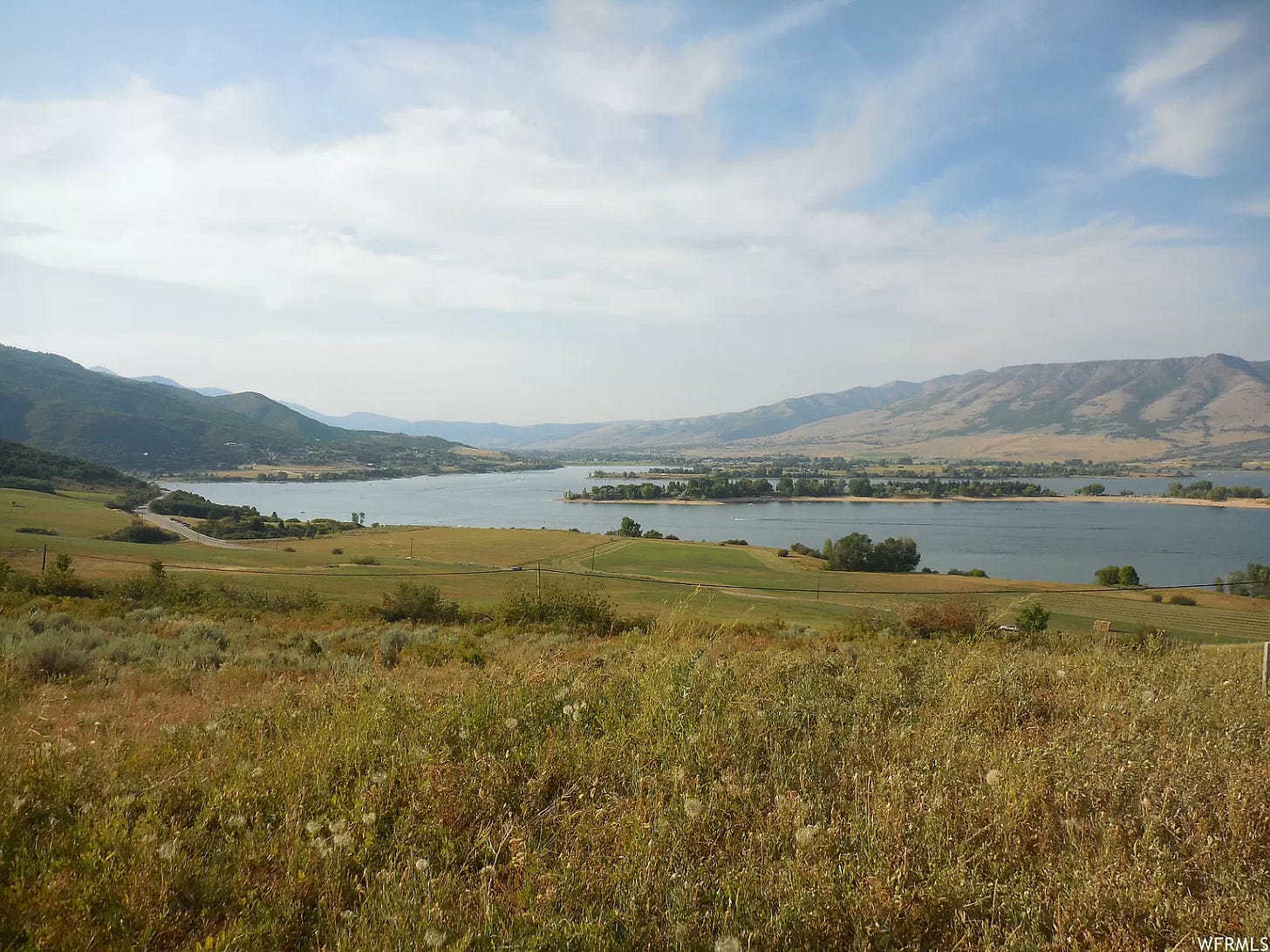 ---
Glorieta, NM
Location: 143 La Cueva Rd, Glorieta, NM 87535
List Price: $200,000
Listing: https://www.redfin.com/NM/Glorieta/143-La-Cueva-Rd-87535/home/145689235
Size: 28.59 Acres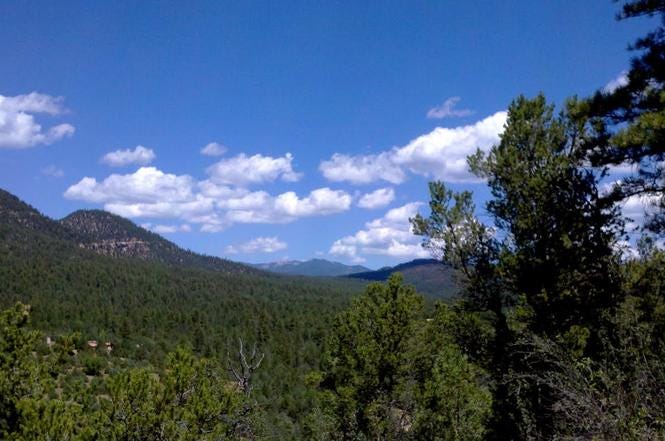 ---
Prefab Homes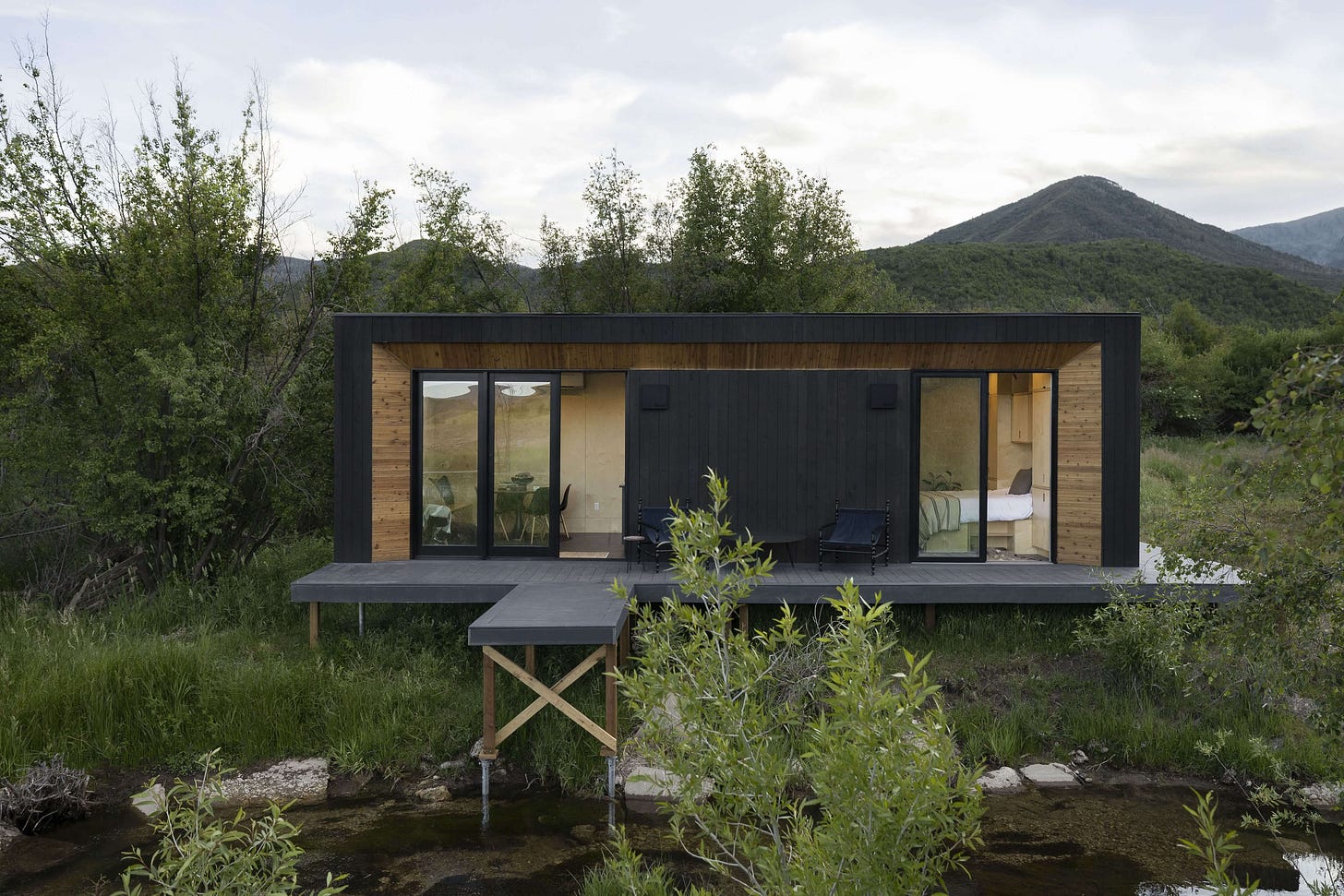 Modal has super minimalist prefab homes that start under $100k. They have studio, 1-bedroom, and 2-bedroom options. They're not very customizable, but they make having a beautiful, functional home easy and affordable.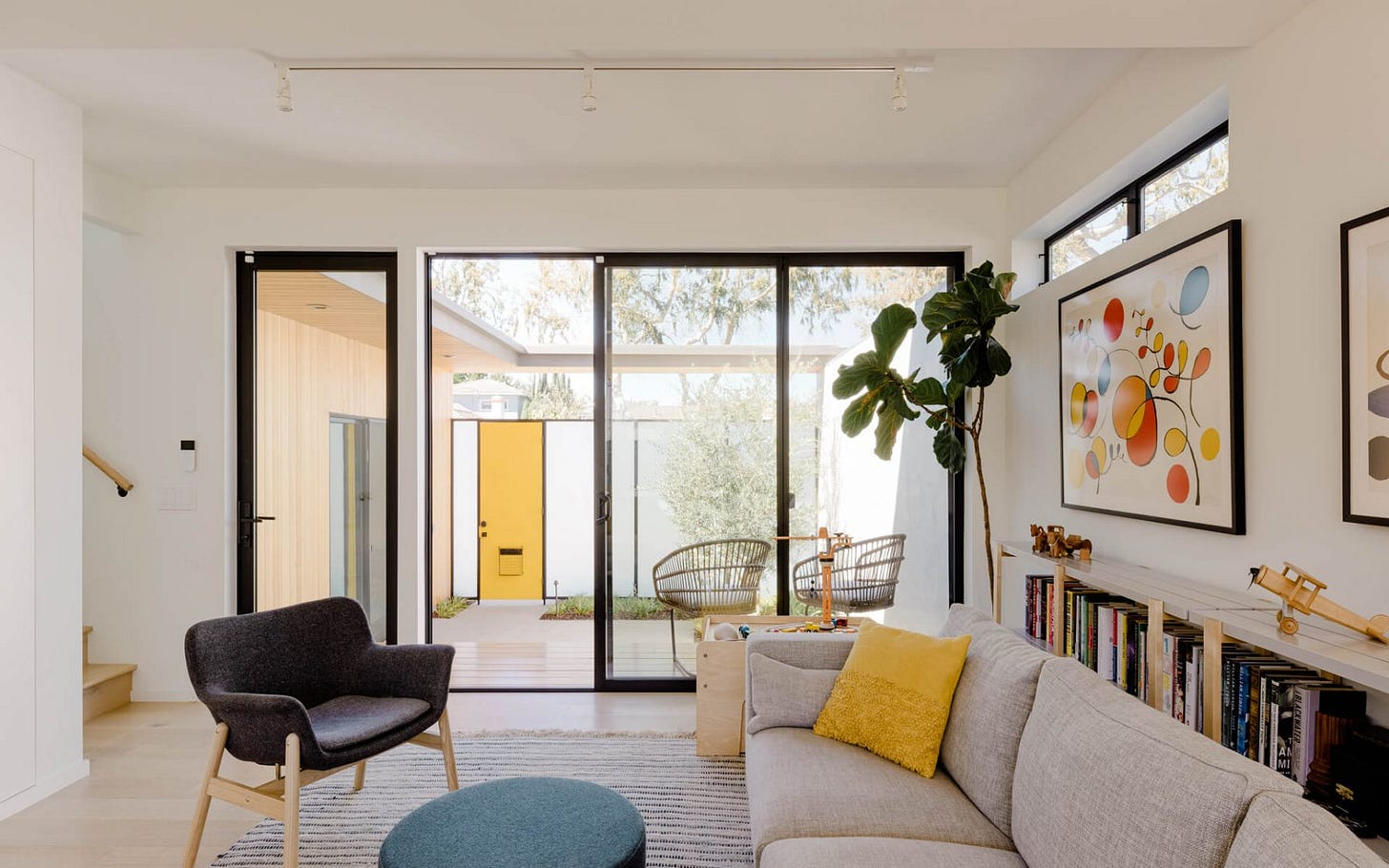 In addition to having one of the best architecture websites I've come across, Connect makes beautiful, highly customizable homes that prove prefab isn't just one size fits all tiny homes. They have a variety of options that can get quite large and are still architecturally interesting. Their models start at around $180k including installation and site work. I'm particularly fond of this Connect 6T that features a custom atrium (you already know how much I love atriums).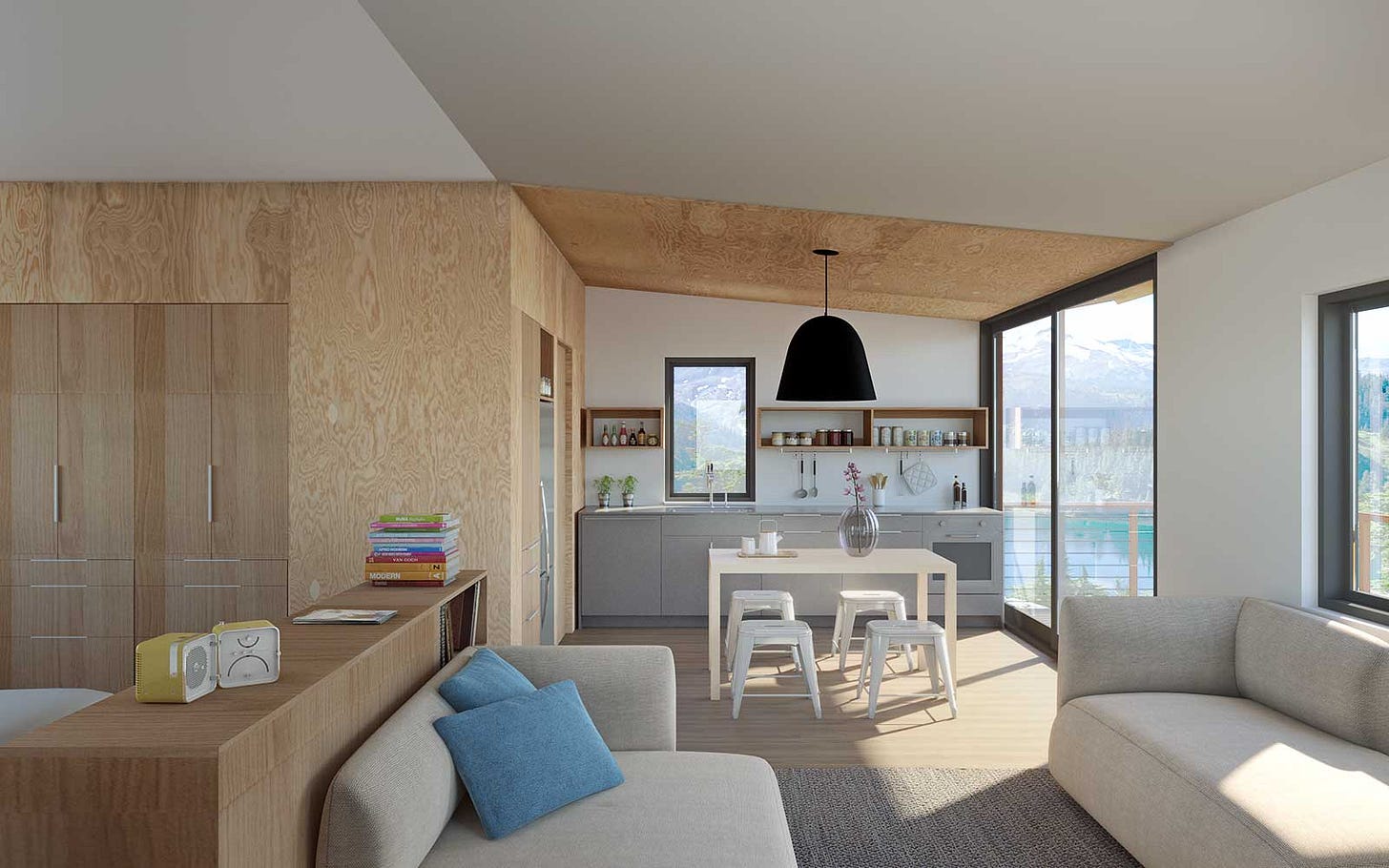 Plant is a custom prefab home manufacturer that works with notable designers to make a wide variety of home styles. From ADUs designed by Yves Behar to Will Arnett's home in Beverley Hills, they run the gamut of what high design prefab can be. Their models start around $200k.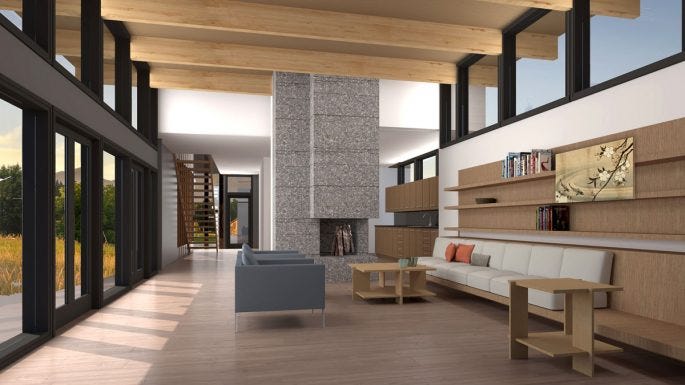 In particular, I wanted to highlight their Imagine Series. It's a Frank Lloyd Wright-inspired collection that takes a lot of the best elements of his work and modernizes it. I'm torn between their Willoughby style (based on the Penfield house) or the Crystal Springs, but you can't go wrong with this collection.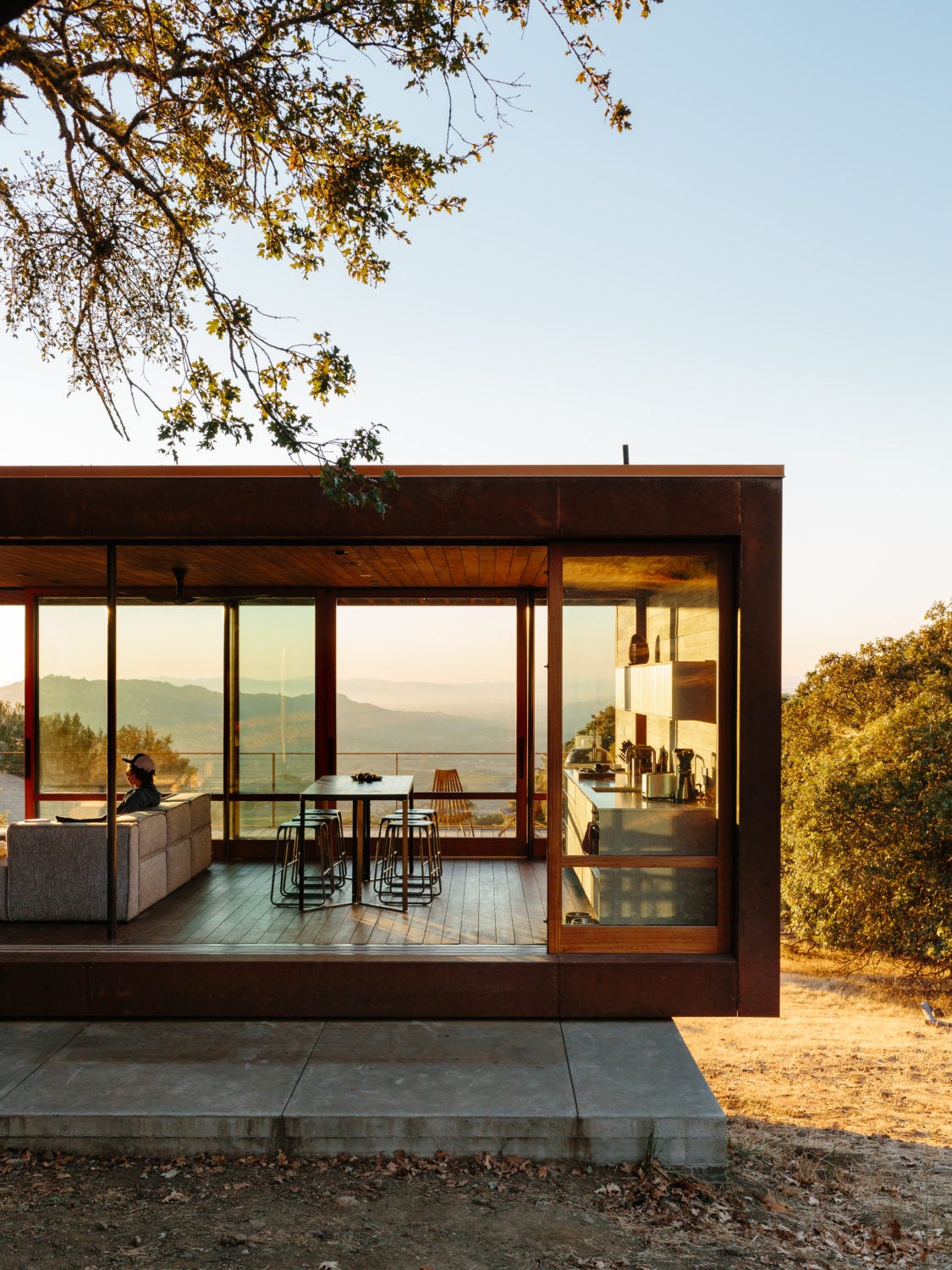 Alchemy offers architectural design services with prefab offering based on their weeHouse modular home system (along with other systems and custom offerings). My favorite example of this is the Sonoma weeHouse, which I saw featured on Kirsten Dirksen's YouTube channel and has lived with me ever since.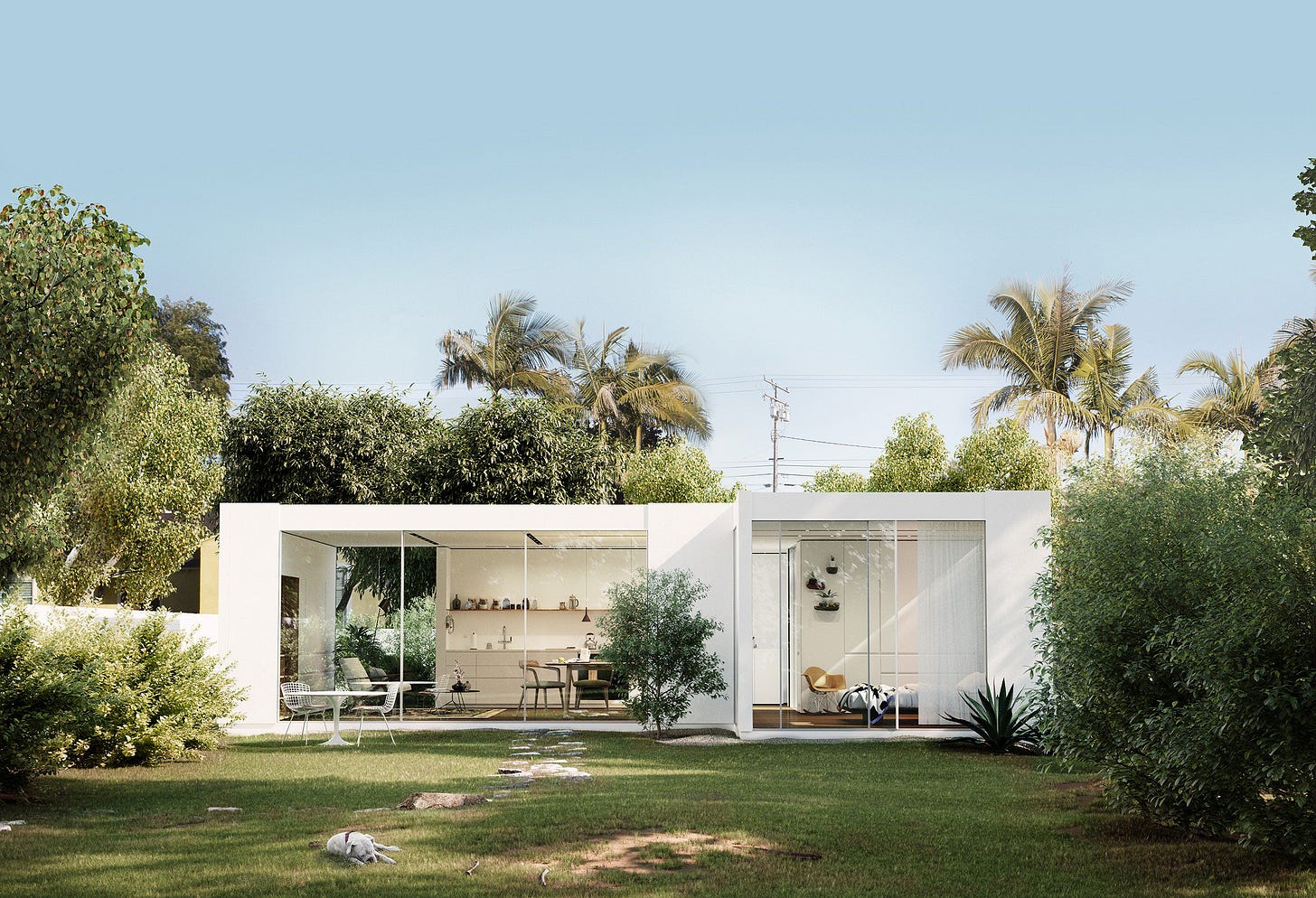 I found out about Cover from a very well-targeted Instagram ad. Maybe too targeted 😅Cover is a prefab building startup based in LA that does high-end minimalism very well. They are essentially exactly what I had in mind when I picture buying a piece of land and placing a building on it. And they are surprisingly affordable for their quality level– studios start at $157k. When it's safe to travel again, I plan on spending time in their Airbnb in Joshua Tree and living out my escapist fantasy.
DIY Plans
If you're feeling truly adventurous (and handy), you can purchase house plans for tiny houses online.
Catskills Tiny House
Price: $99
https://www.etsy.com/listing/736882634/catskills-tiny-house-plan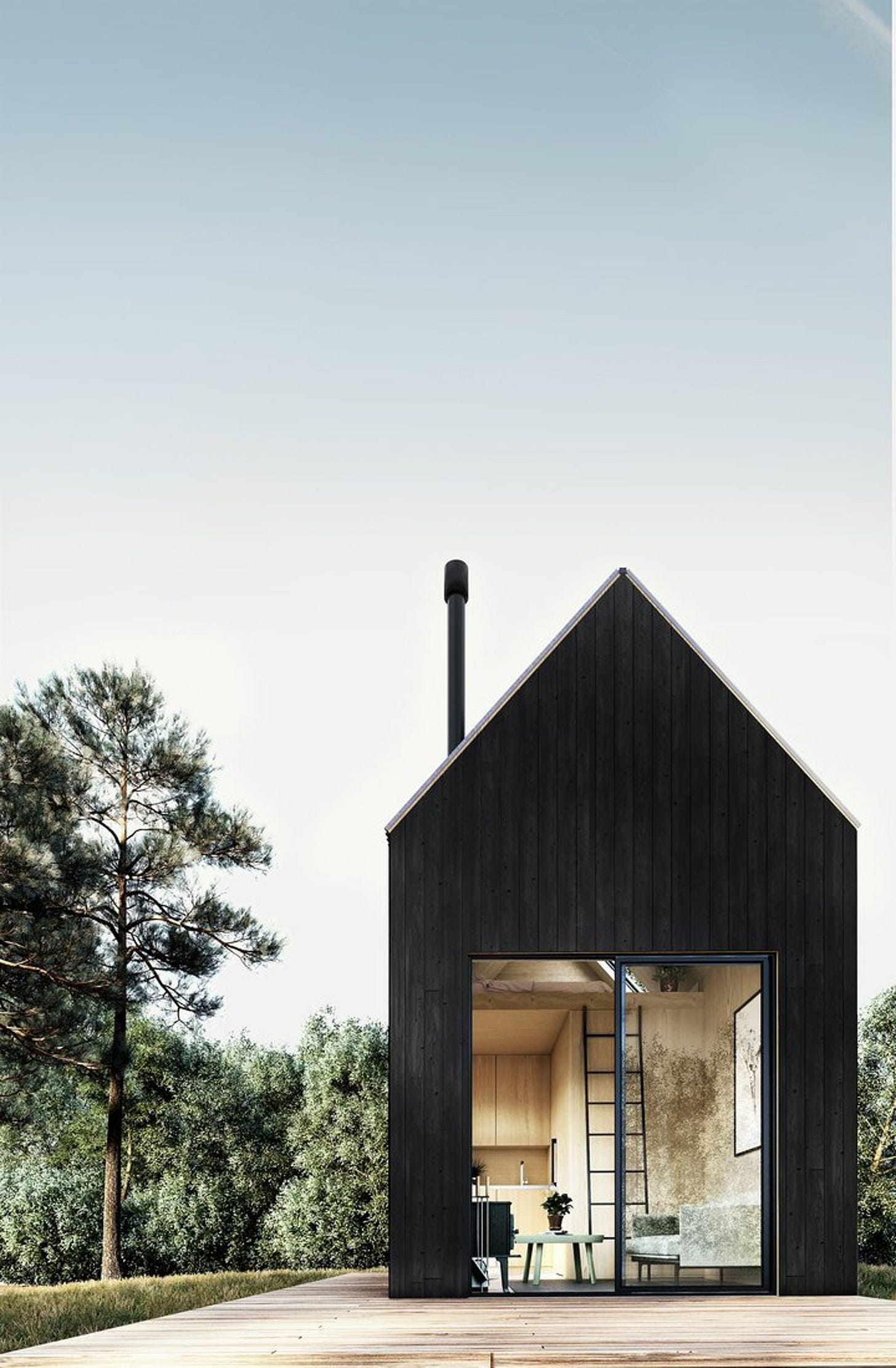 Container House
Price: $15
https://www.etsy.com/listing/808061366/container-house-plans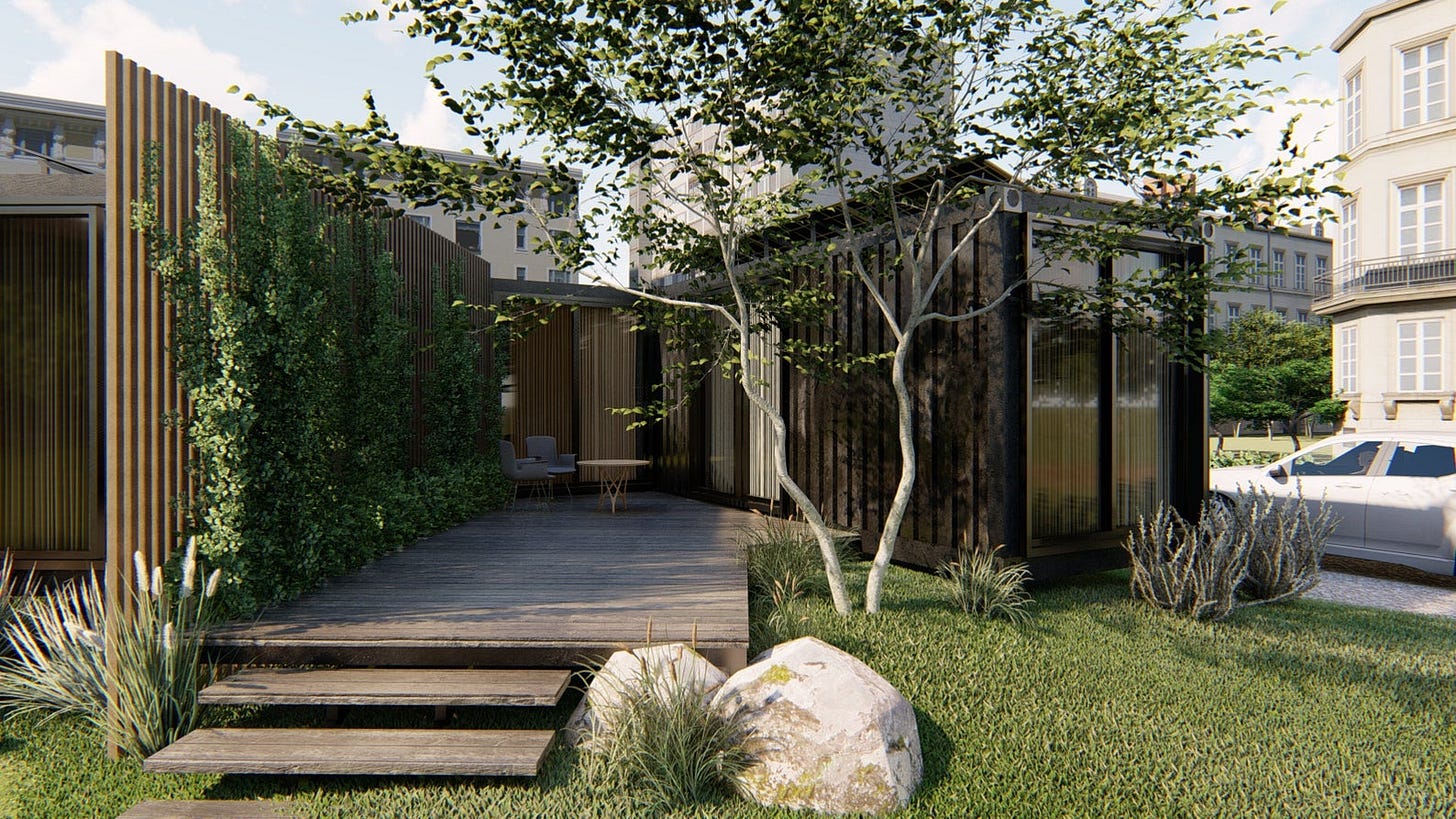 Bonus
Check out Dwellito for a curated list of modern modular buildings including homes and offices including reviews and transparent pricing.