🇨🇦🏒 Oh, Canada
Election got you thinking about leaving the country, eh?
It's that time again. That time when Republicans and Democrats alike start exclaiming that this year is the year that they will move to Canada if the election doesn't turn out the way they hope. Some surveys claim almost a third of Americans make this promise. Obviously, most never do, but it's the dream right? This year feels like a particularly momentous election and paired with COVID fundamentally changing the way many of us relate to where we live, I wouldn't be surprised if more Americans than ever actually attempt to make the move.

I've sifted through maybe literally every listing on Zillow to bring you the best detached house listings from across the country. Let me know if you emigrate.
---
The HGTV but Better Victorian
Location: 557 Euclid Ave, Toronto, ON M6G 2T3
List Price: $3,579,000 CAD (~$2,690,000 USD)
Listing: https://www.zillow.com/homedetails/557-Euclid-Ave-Toronto-ON-M6G-2T3/2077587548_zpid/
When I think of Canada, two things come to mind: Drake and HGTV. This house has a little of the pizazz of both. This renovated Victorian has been lovingly renovated and given a high dose of style in the process. It is a refreshing break from the monotony of the quintessential HGTV-style makeovers that are common both in Canada and in the States.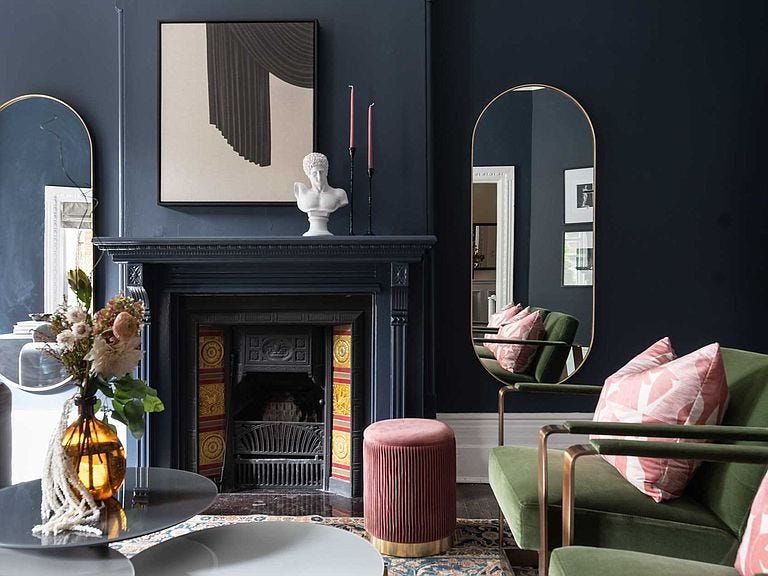 I love how much drama they added to the rooms, while also holding onto the original(?) touches in the house. You can find interesting details both old and new in just about every room.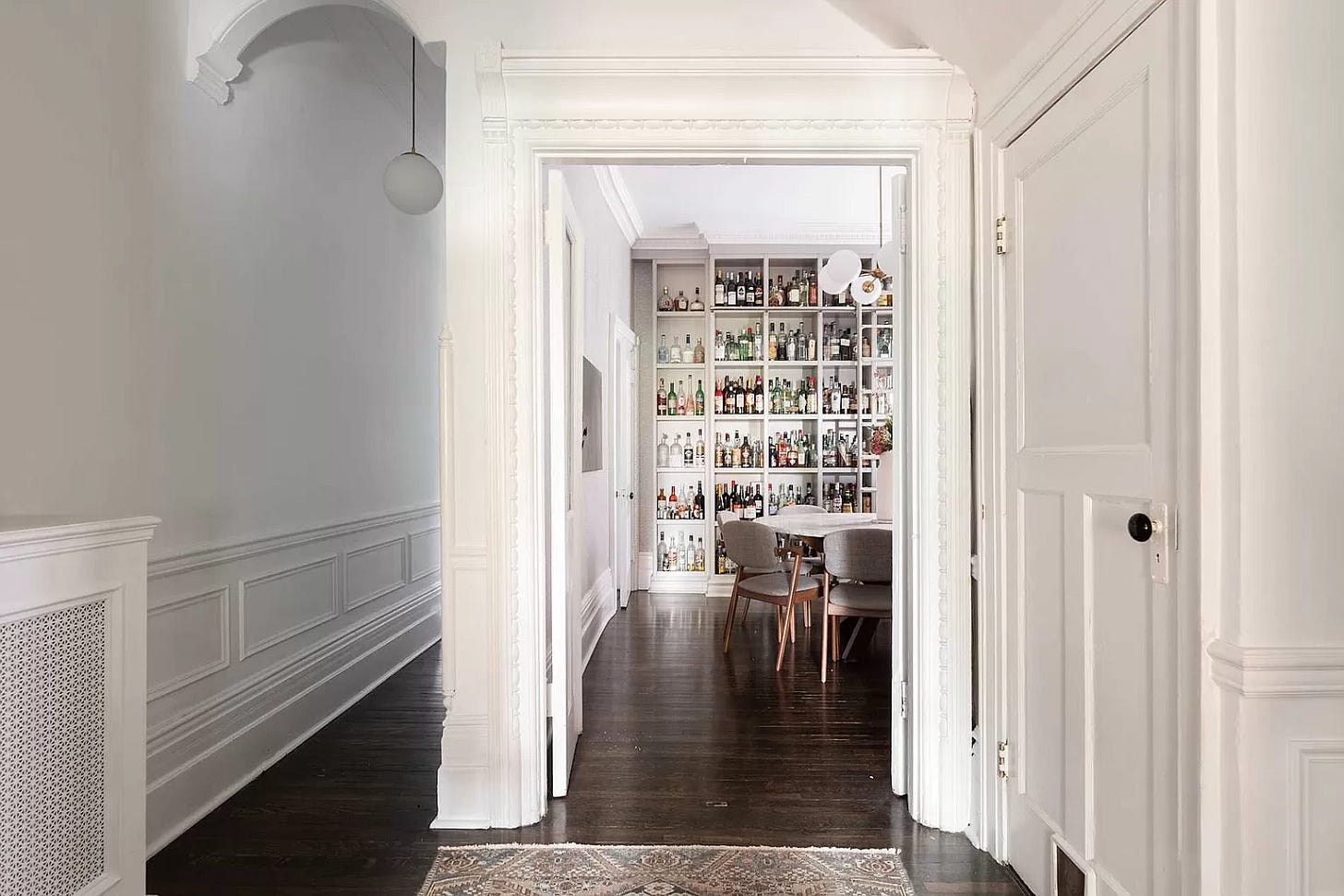 This home represents the Toronto dream to me: a Victorian house with modern sensibilites. I mean who doesn't love a library with black built-ins?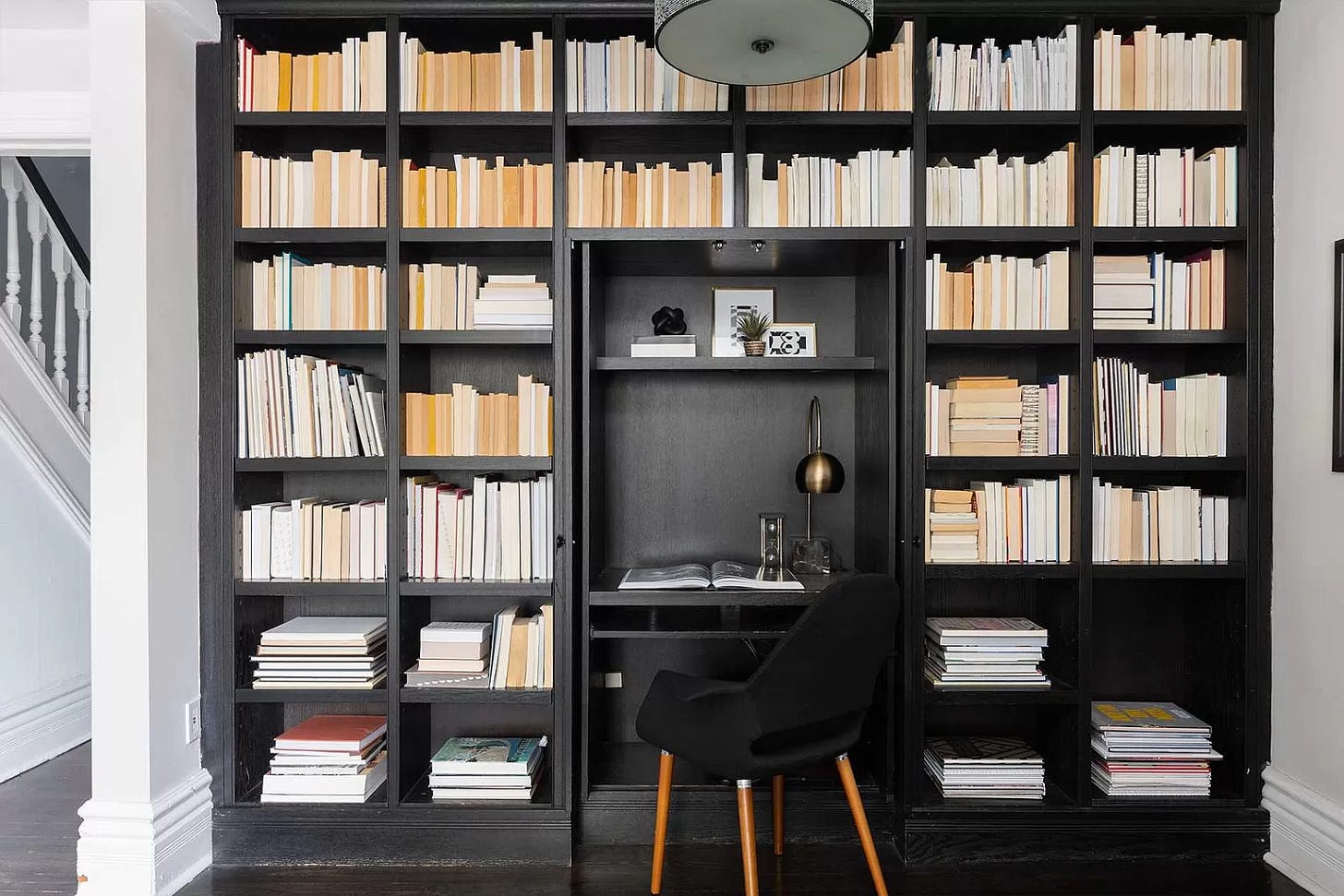 ---
The Contemporary Retreat
Location: 67 Drumlin Ln, Lunenburg, NS B0J 2X0
List Price: $899,000 CAD (~$676,000 USD)
Listing: https://www.zillow.com/homedetails/67-Drumlin-Ln-Lunenburg-NS-B0J-2X0/2082199912_zpid/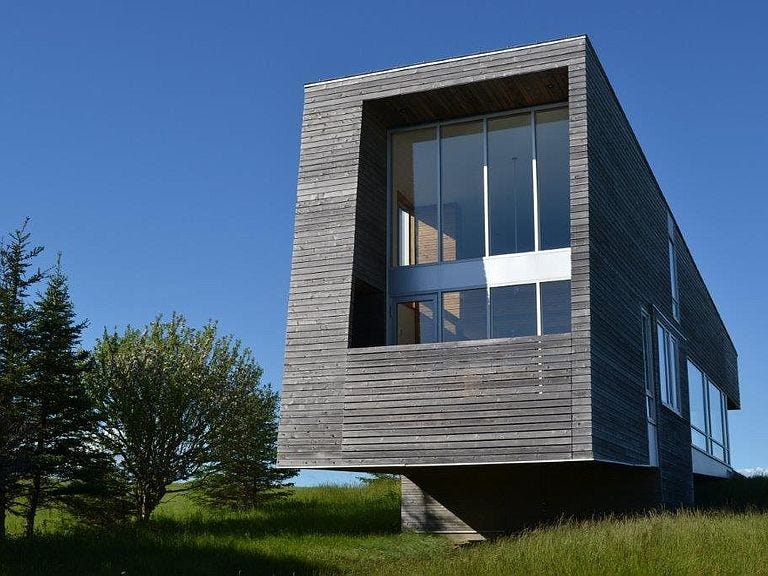 If you want something a little more escapist, this contemporary home might be just the spot. It's on a pretty secluded 2-acre lot with panoramic views of the bay and verdant hills.
The interiors use modern materials that keep the lines very clean and focused on the views, but the wood paneling on the walls and ceiling keep the house feeling warm and connected to nature.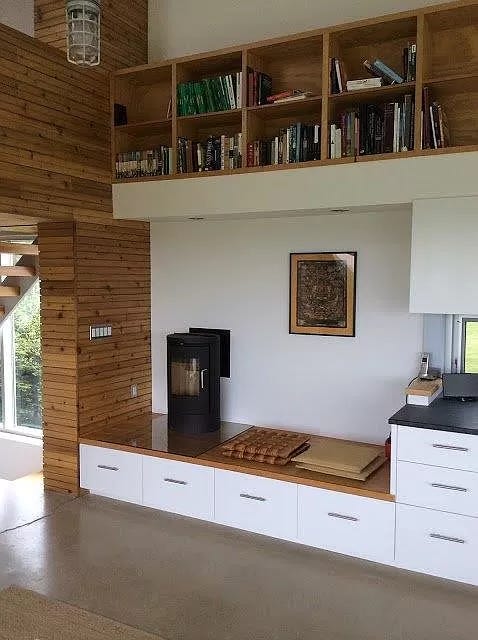 After the stress of going through an election and being around other humans in a pandemic, I would not be sad about waking up to this view from the master bedroom.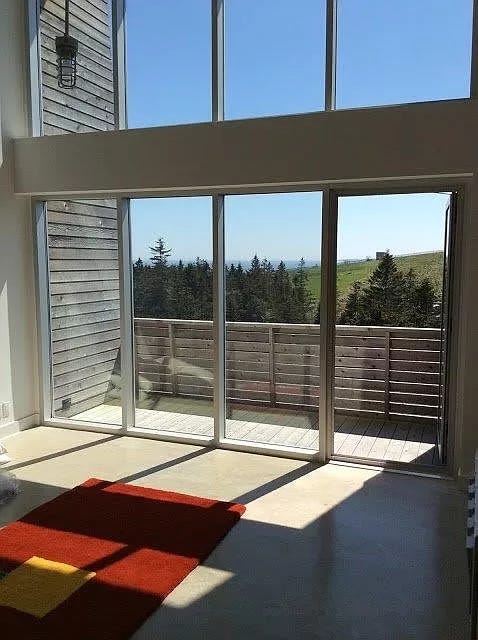 ---
The Schoolhouse
Location: 120 Peggys Point Rd, Halifax, NS B3Z 3S2
List Price: $799,900 CAD (~$600,000 USD)
Listing: https://www.zillow.com/homedetails/120-Peggys-Point-Rd-Halifax-NS-B3Z-3S2/2077442033_zpid/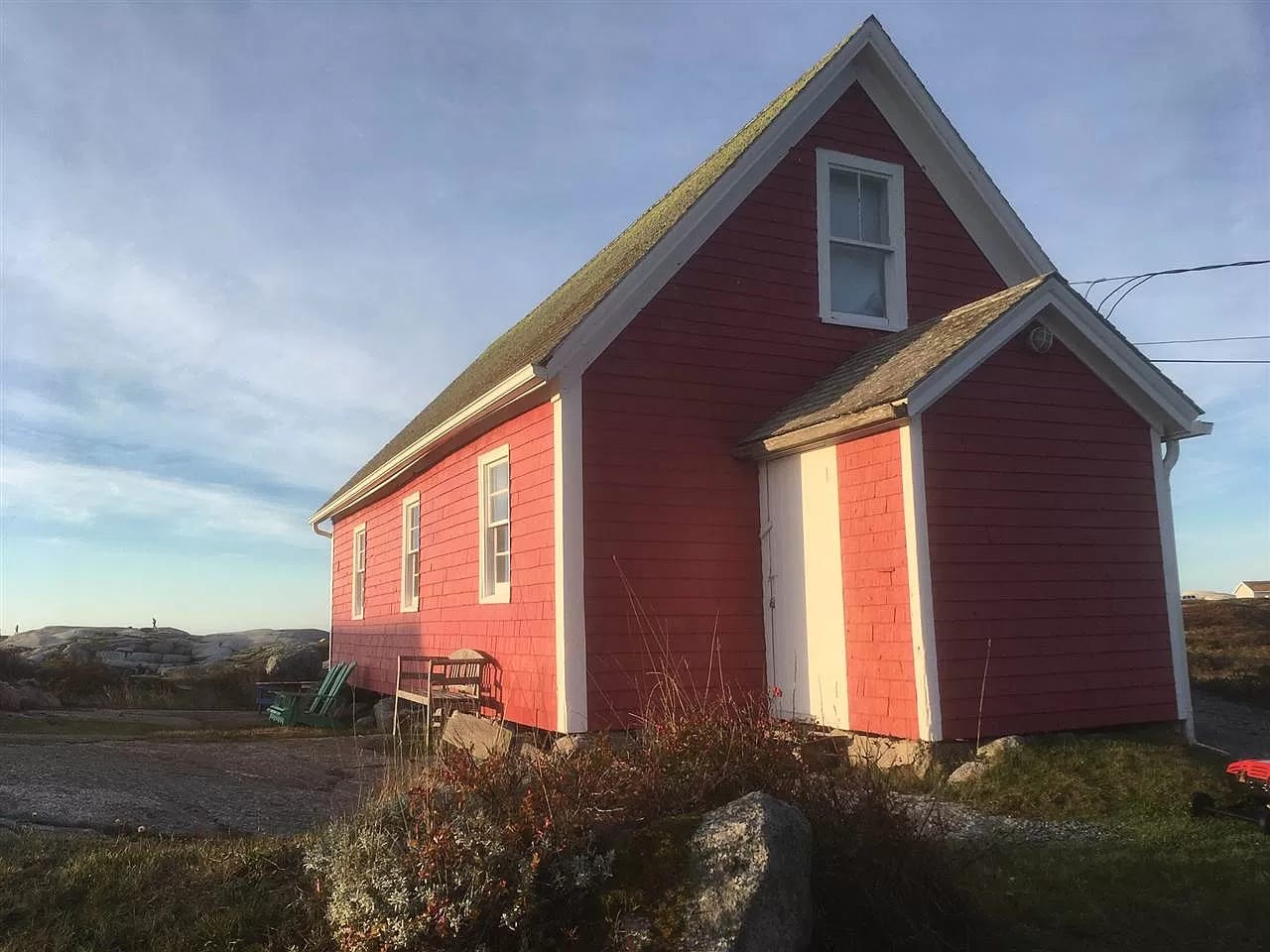 A 600sq ft house might not be what you were picturing when you thought about moving to Canada, but to me, this is *the* ex-pat dream. This former schoolhouse was built in 1858 and is just oozing character. I can easily imagine renovating this place with a Schoolhouse meets Studio McGee vibe; Make a cozy sleeping loft, a warm wood kitchen with a big island, a library area, and a sitting area that looks out at the sea. For a single person or a couple, this would be an idyllic place.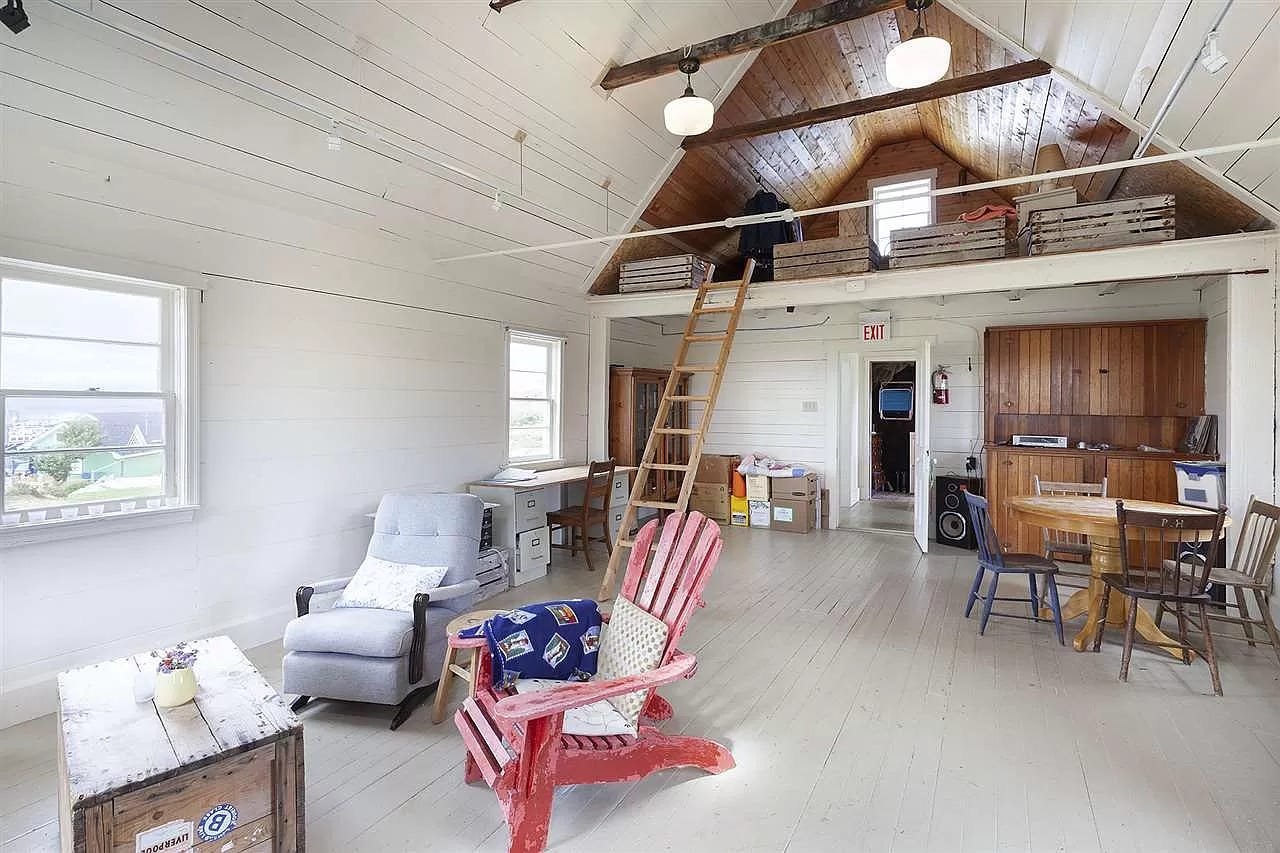 As if that weren't enough, the property comes 2.6 acres of oceanfront land and includes two additional buildings: a small cottage you could use for seasonal rentals and a 2-story residence with a main level retail space that is currently a lobster roll spot.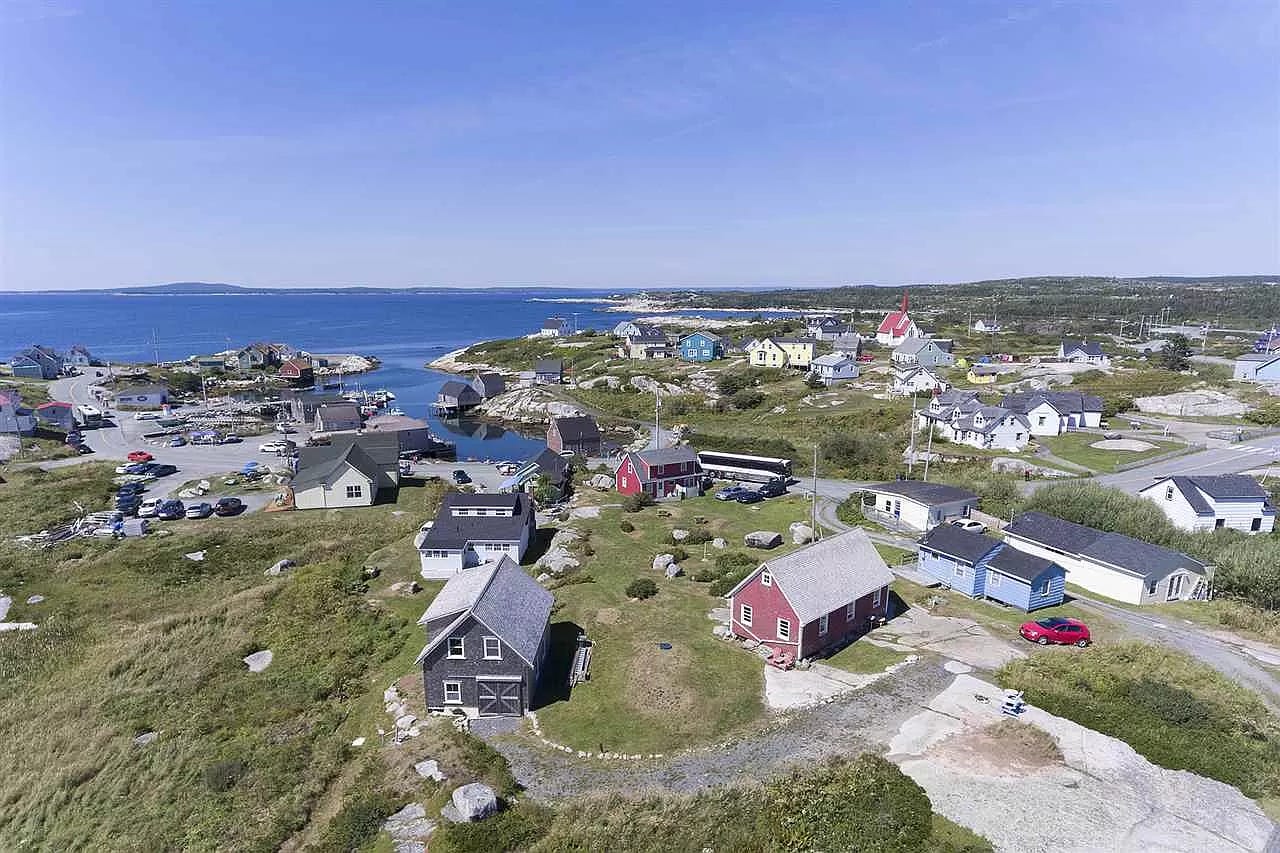 If you need me post-November 3, you can find me here wearing a cable-knit wool sweater eating a lobster roll.
---
The Modern Rustic Lakehouse
Location: 503139 Grey Rd #1, Georgian Bluffs, ON N0H 2T0
List Price: $1,999,999 CAD (~$1,500,000 USD)
Listing: https://www.zillow.com/homedetails/503139-Grey-Rd-1-Georgian-Bluffs-ON-N0H-2T0/2081387023_zpid/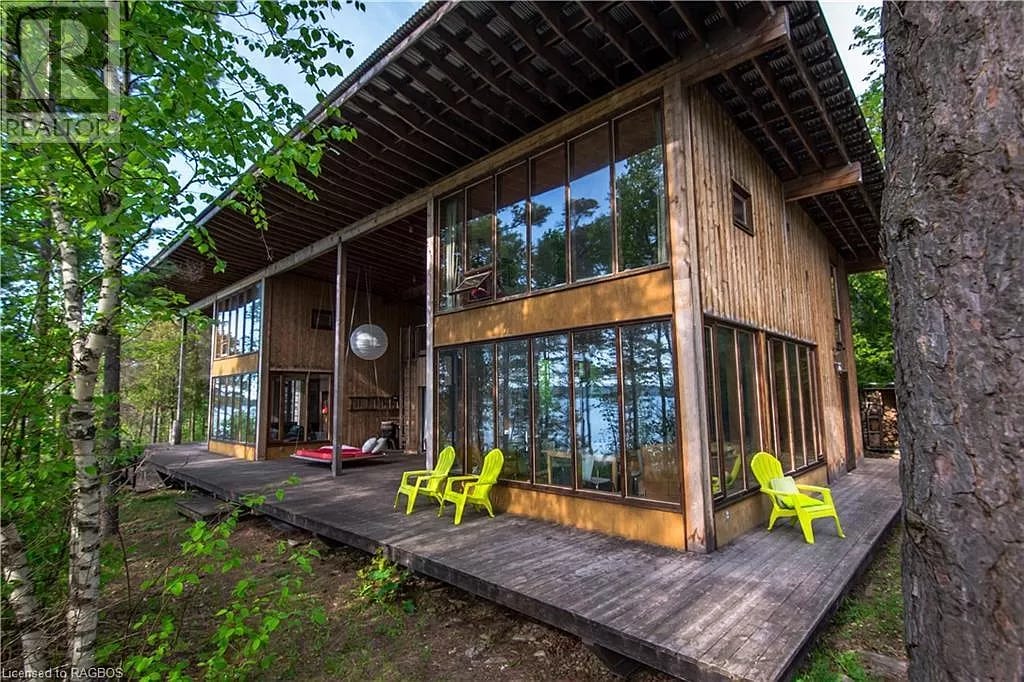 This house brings a whole new meaning to indoor-outdoor living. Much of the house is designed to be experienced outside but still sheltered- including the bedrooms. It has little sleeping pods with lofts over them. During the summer, it would be lovely to laze about with the doors open and enjoy the warm weather and the incredible view.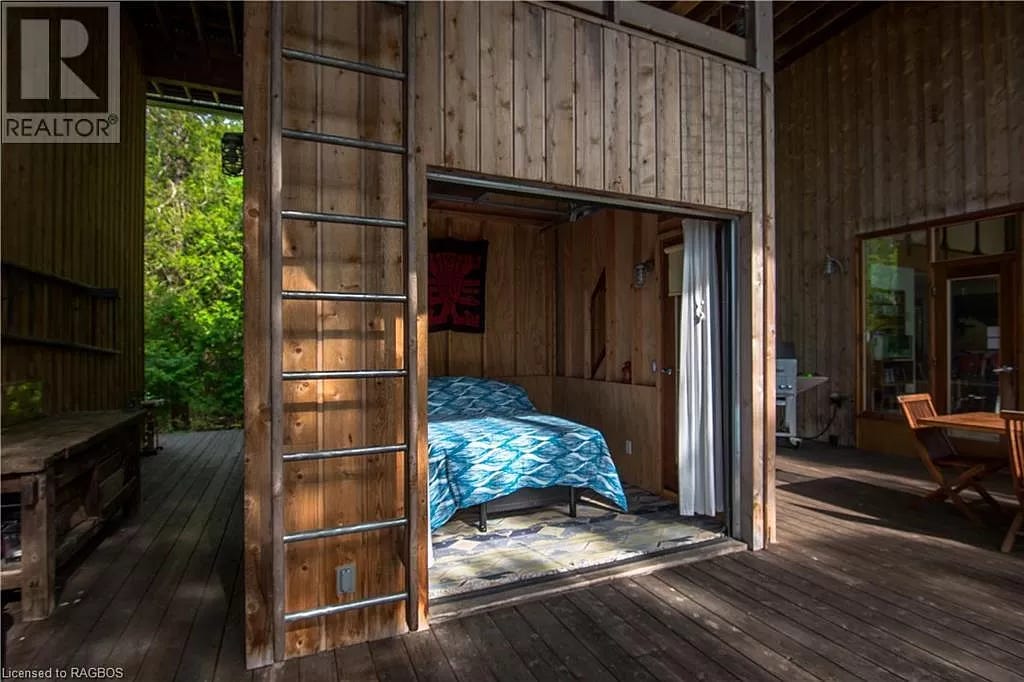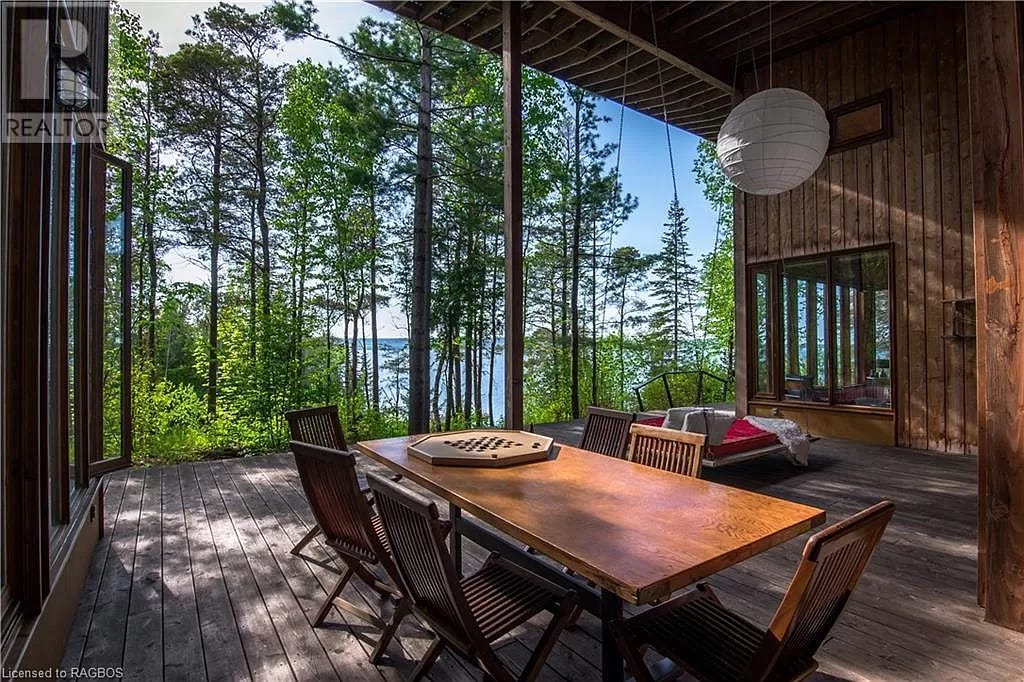 Thankfully, the house also has a more introspective experience too where you can enjoy the winter from a more sheltered spot, which is important because Canada has a lot of winter.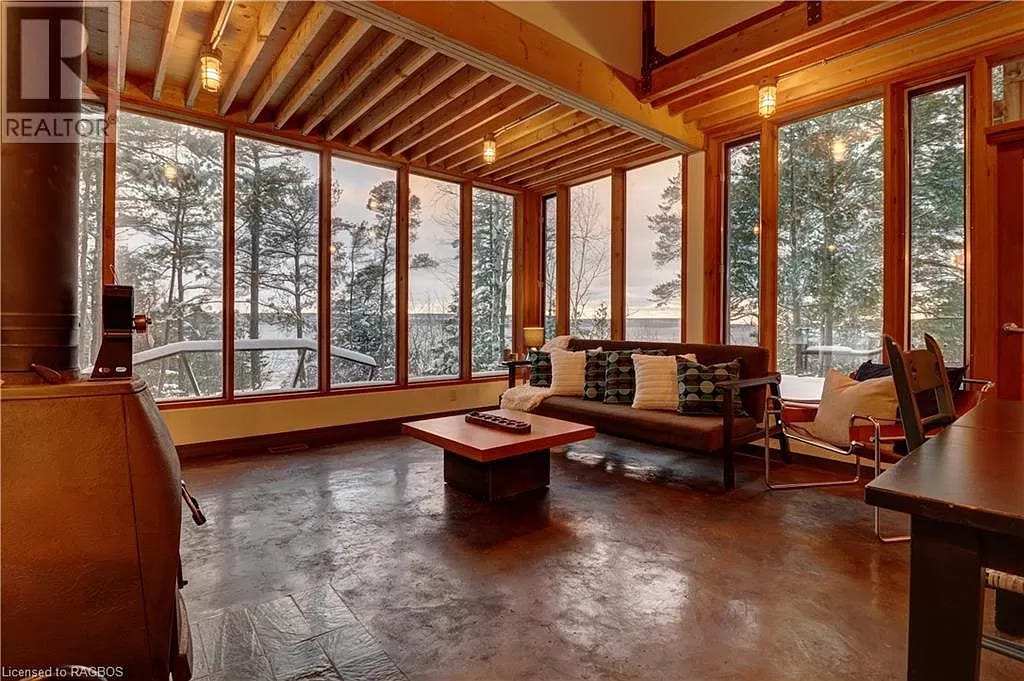 ---
The Lighthouse Cottage
Location: 3891 Route 112, Lower Bedeque, PE C0B 1C0
List Price: $449,900 CAD (~$338,000 USD)
Listing: https://www.zillow.com/homedetails/3891-Route-112-Lower-Bedeque-PE-C0B-1C0/2077337342_zpid/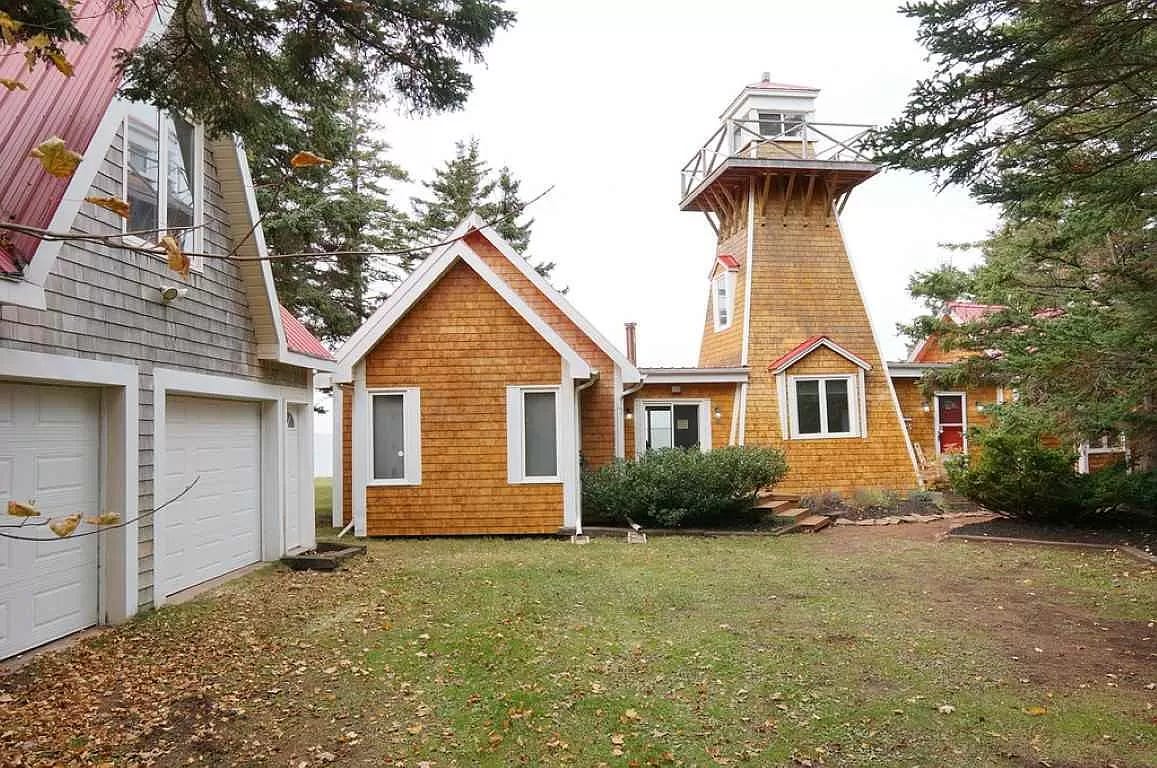 If you're looking to live out your cottagecore fantasy in the Great White North, this lighthouse on Prince Edward Island is the perfect spot. This wood-paneled home is perfectly nestled between the water and the trees. It enjoys lots of light and each room has high, angled ceilings which give you a greater sense of space and airiness than you would expect from its 1,000 sq ft footprint.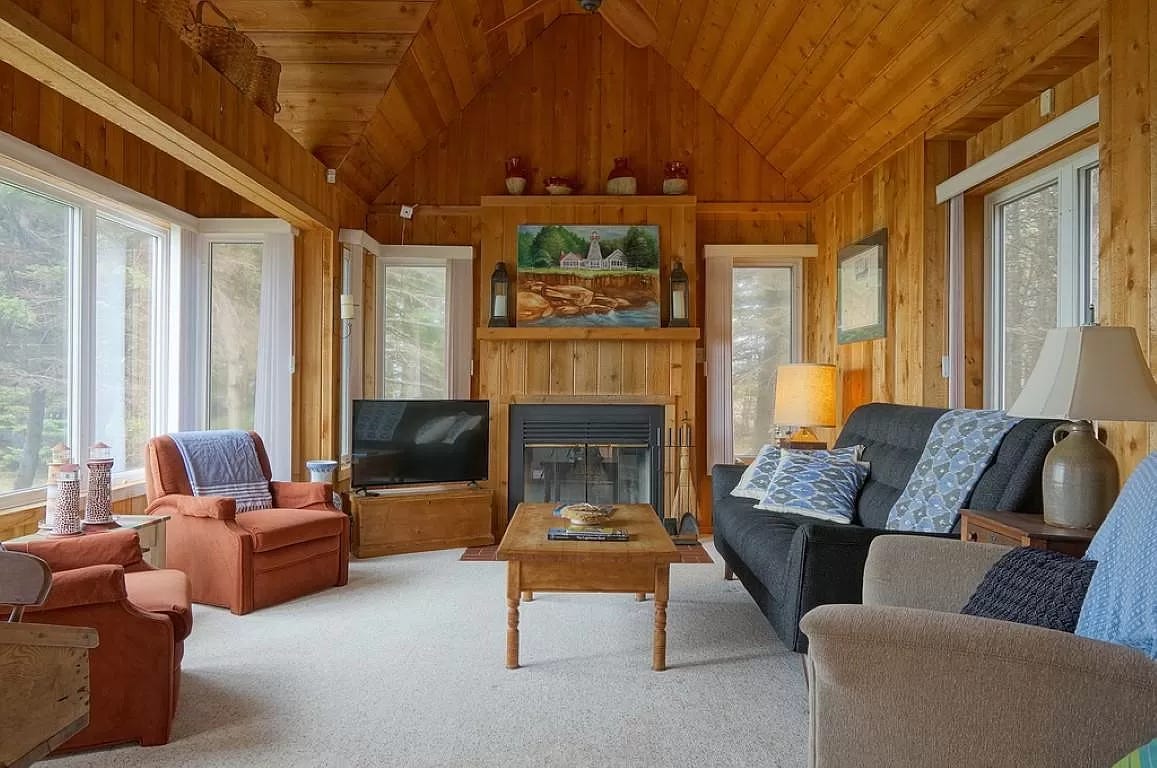 The house has lots of special nooks and crannies including a lofted space,-and obviously the lighthouse- that give the interior a unique character.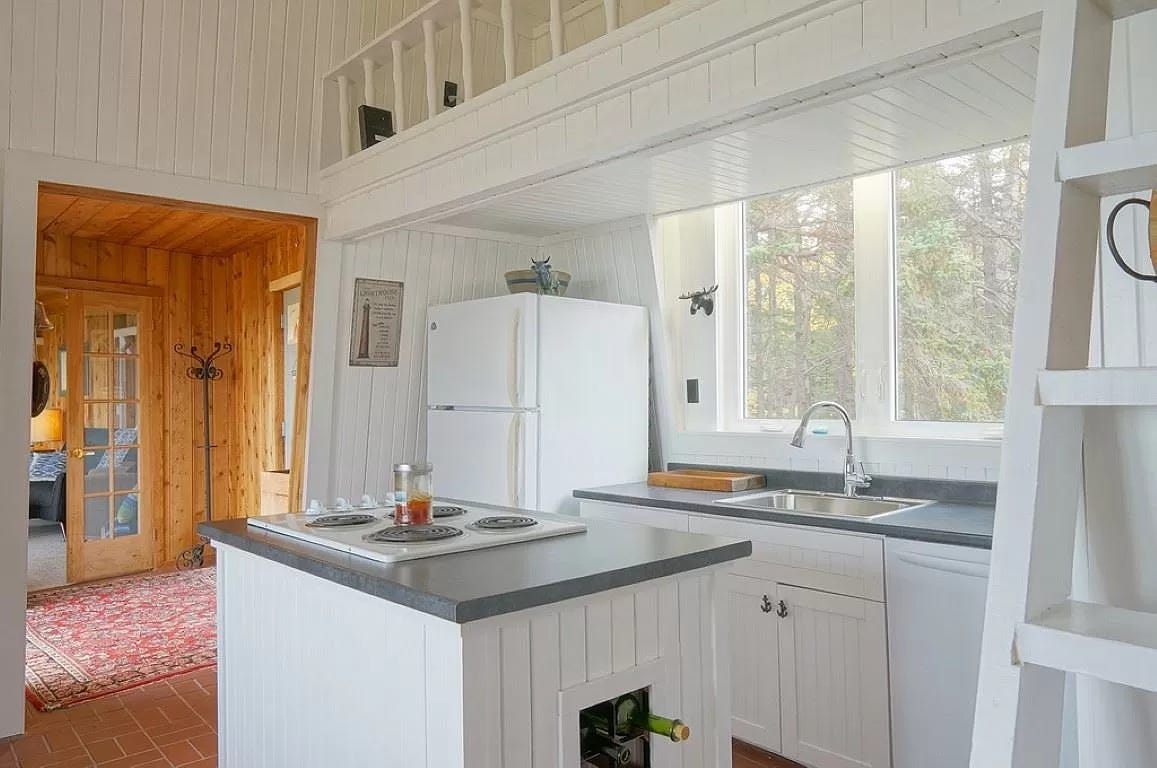 ---
Bonus
If you want to live like Trump in Canada: https://www.zillow.com/homedetails/30-Fifeshire-Rd-Toronto-ON-M2L-2G6/2086917685_zpid/
Canadian immigration information: https://www.canada.ca/en/immigration-refugees-citizenship/services/immigrate-canada.html