Discover more from I Know a Spot
〰️ ⚫️ Architecturally interesting homes for sale ⚫️ 〰️
Over 5,000 subscribers
Since the pandemic hit, there's been a trend of real estate listings that include plugs for nice zoom backgrounds and dedicated "zoom rooms," but I want to put a spotlight this week on a different kind of work-from-home situation: mixed-use buildings.
Any time I've fantasized about life without a commute, I've dreamt of living in a city where I could live in an apartment above the coffee shop I own and work at. But if I'm being honest, the fantasy has expanded to doing just about anything for work that doesn't require Zoom.

Here are some of the best properties I've found for vicariously doing anything else.
---
The Retail Space
Location: 3926-3928 Irving St, San Francisco, CA 94122
List Price: $1,795,000
Listing: https://www.redfin.com/CA/San-Francisco/3926-Irving-St-94122/home/144290127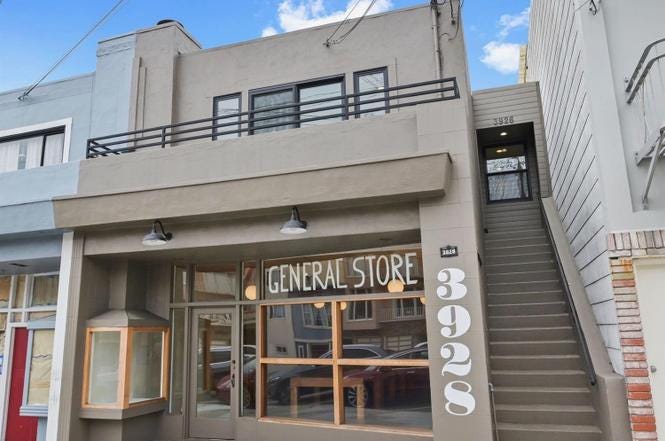 My twitter friend Kary sent this to me, and I'm really glad she did. In my opinion, this is easily the nicest mixed-use property available in the Bay Area.
The upstairs is newly renovated in a Scandinavian style with lots of precious natural light– a must for the often foggy Outer Sunset. The whole space is open and airy and gets a nice glow from the skylights.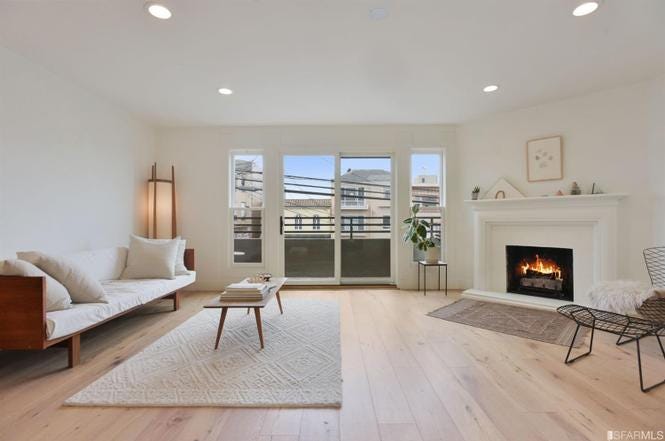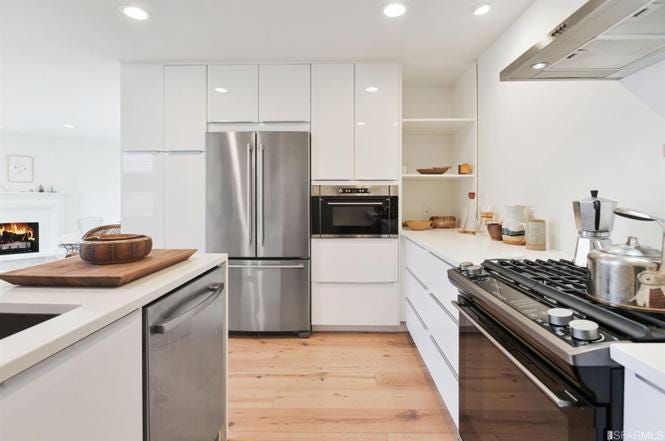 Meanwhile, the downstairs retail space has a cozier, warm vibe. It's an inviting space that makes it easy to imagine someone walking home from Golden Gate park (a block away) or the beach (a few blocks away) and popping in to see the latest.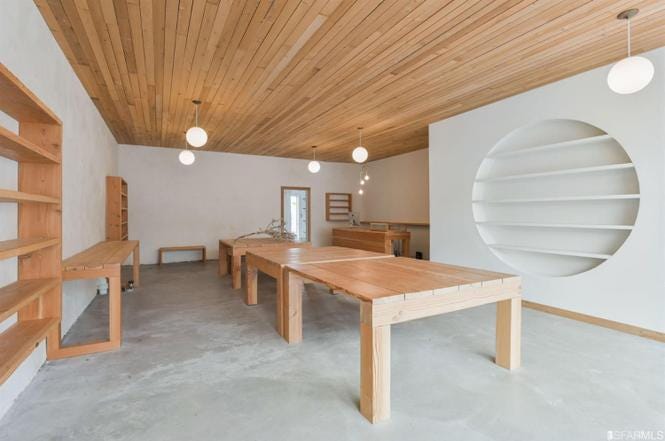 Overall, it's just a really charming, quintessentially San Francisco building that's begging for someone to realize its romantic potential. I can't wait for someone to move in and open up a rom-com-worthy business like a floral shop or a specialty stationery store.
---
The Store/Theater/Artist Studio
Location: 1820 Hyperion Ave, Los Angeles, CA 90027
List Price: $1,700,000
Listing: https://www.redfin.com/CA/Los-Angeles/1820-Hyperion-Ave-90027/home/172665059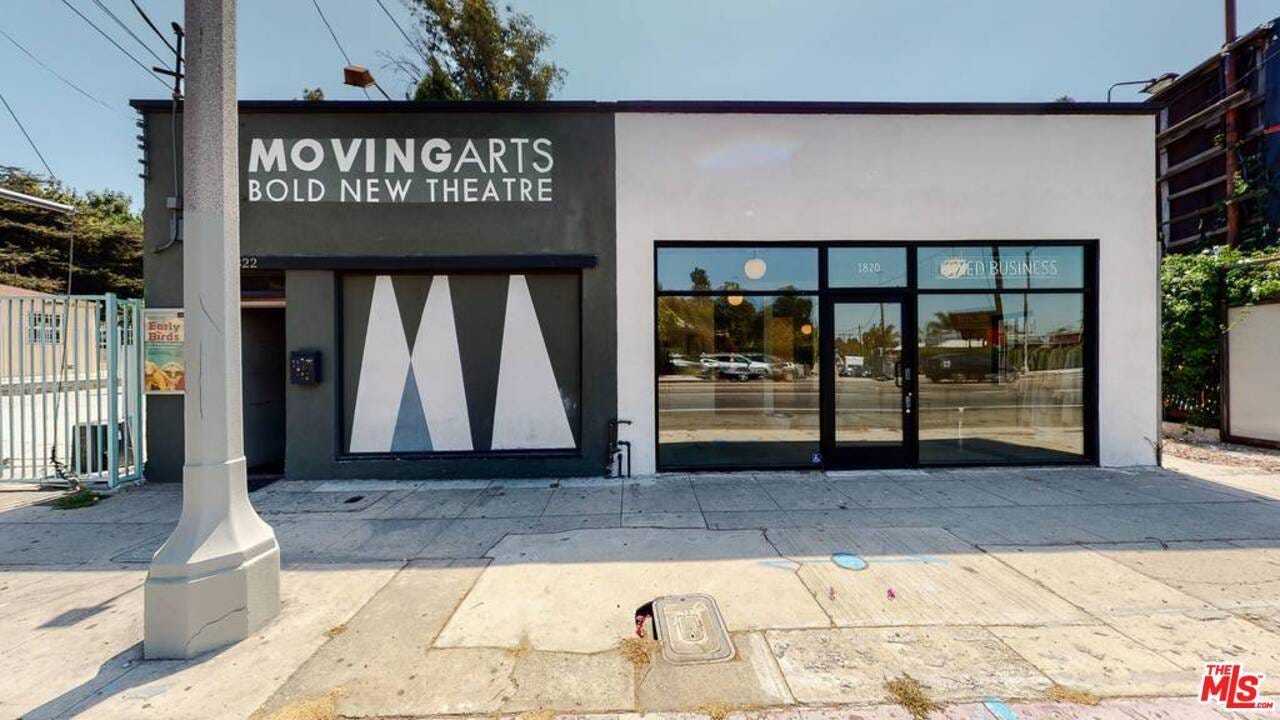 This unassuming building truly lives up to its mixed-use name. The space is over 3,500 square feet and currently split between three different uses: a retail store, a theater space, and a residential loft. It also has a bunch of storage space and a garage that could be used for something.
What I love about the commercial space is that it's not just one big room. Each area in the space has its own character: some spaces have windows, some have skylights, some have wooden ceilings. You could turn this into virtually anything and have a variety of experiences in each area because of the space.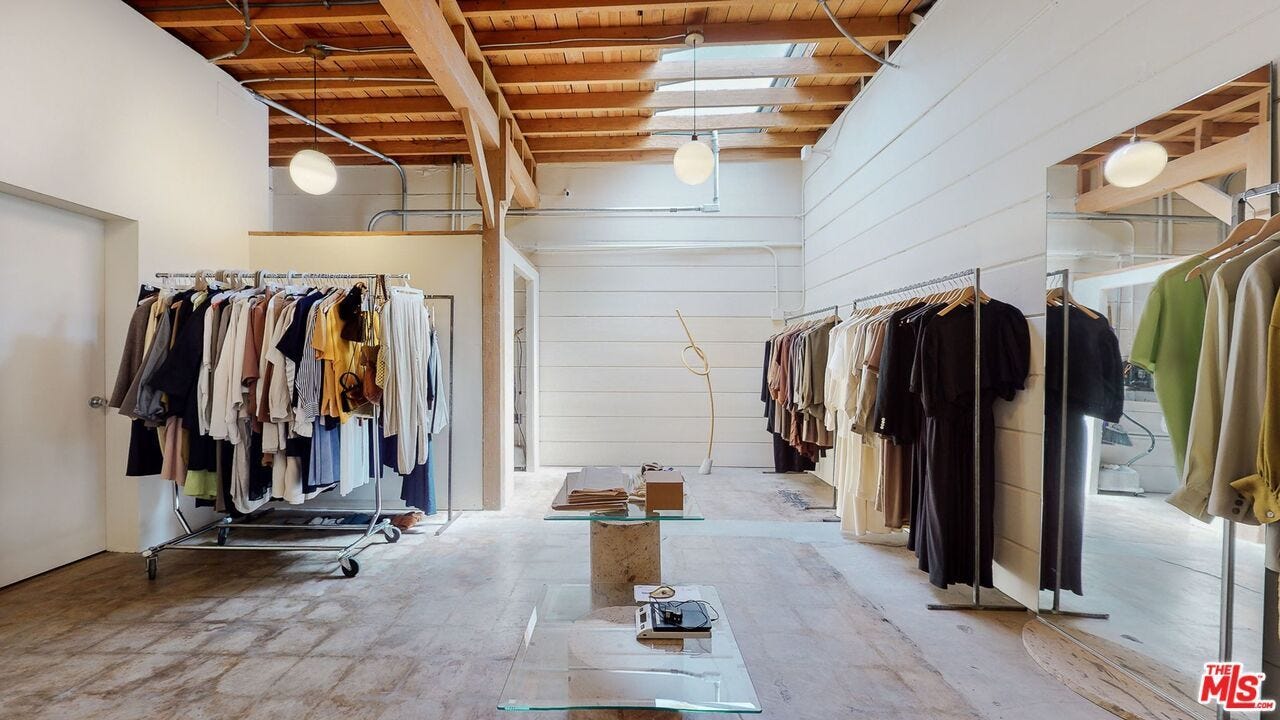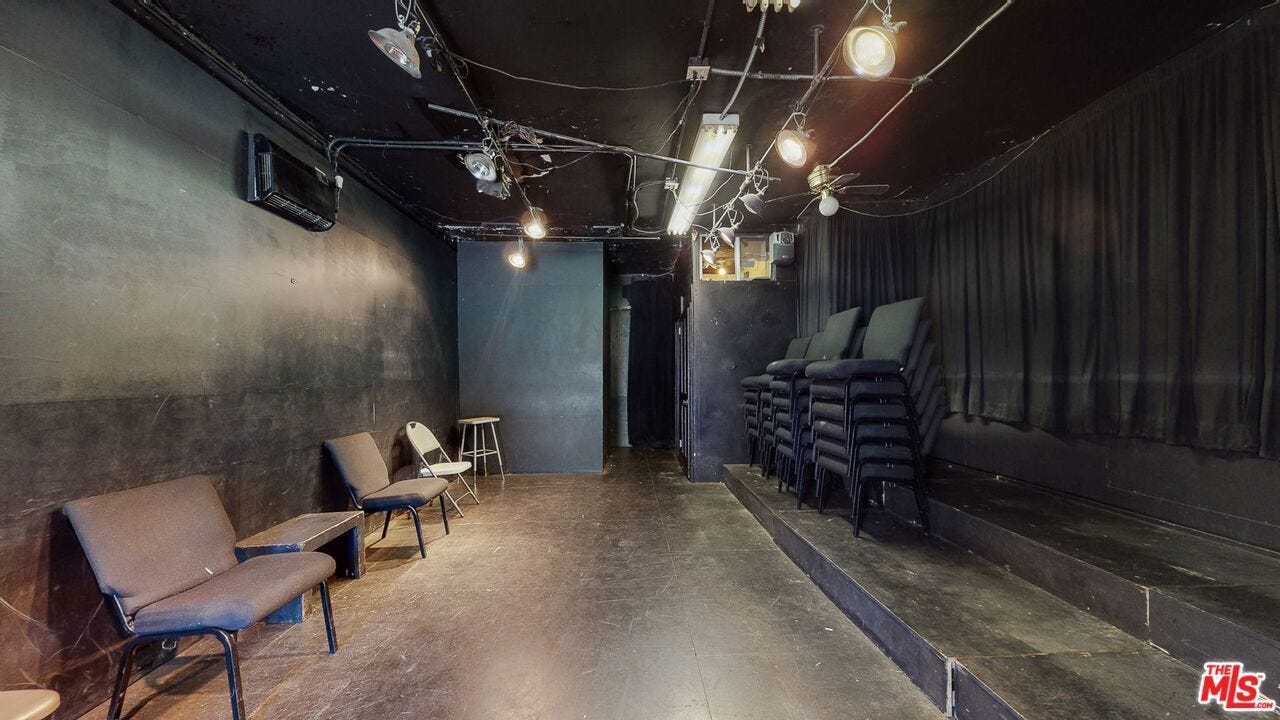 I also love the character that the residential space has. It has a bit of a Japanese vibe with the wood paneling, stove, and privacy screens. It's not your typical ~*loft vibes*~.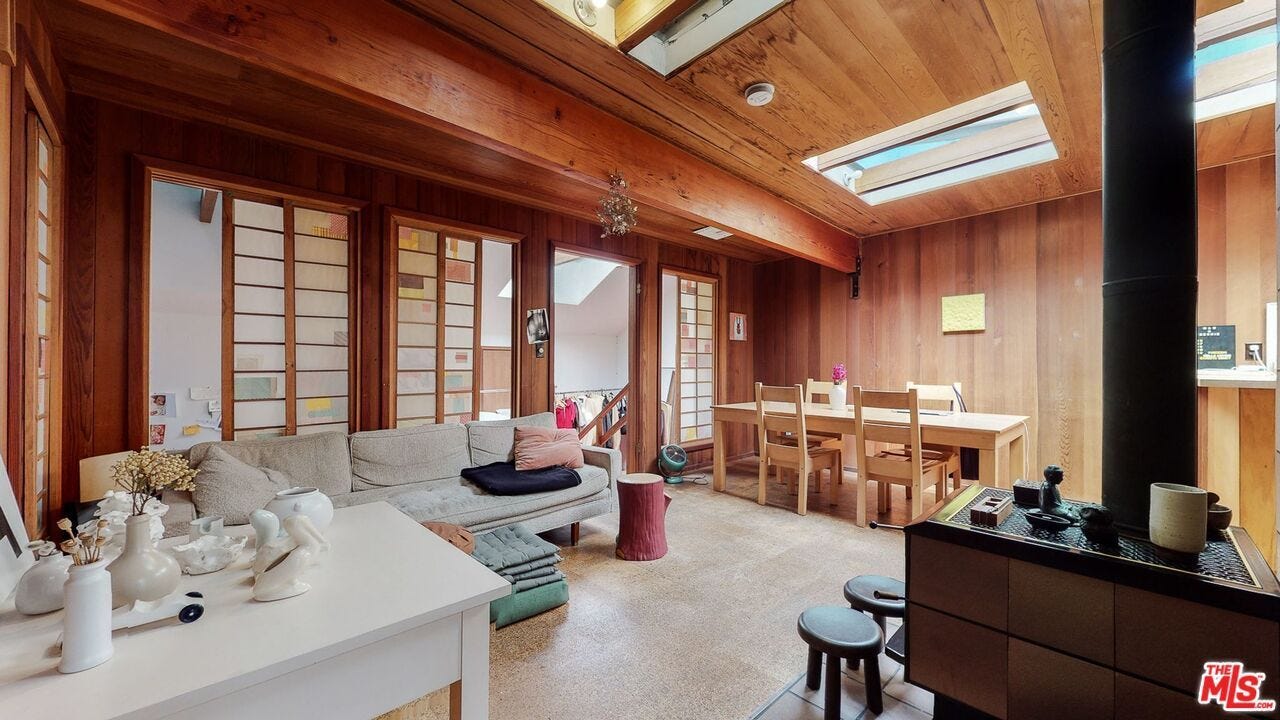 ---
The Bougie Townhouse
Location: 13 8th Ave, New York, NY 10014
List Price: $4,575,000
Listing: https://www.zillow.com/homedetails/13-8th-Ave-New-York-NY-10014/143092339_zpid/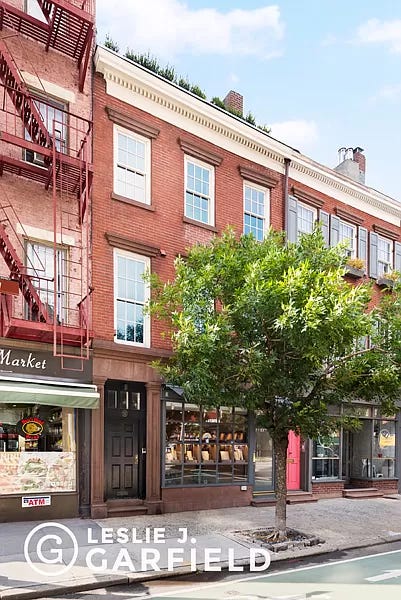 This West Village property is perhaps the quintessential New York live/work dream. It's a newly renovated red-brick townhouse with lots of style and natural light, including a sunroom with two roof terrace spaces.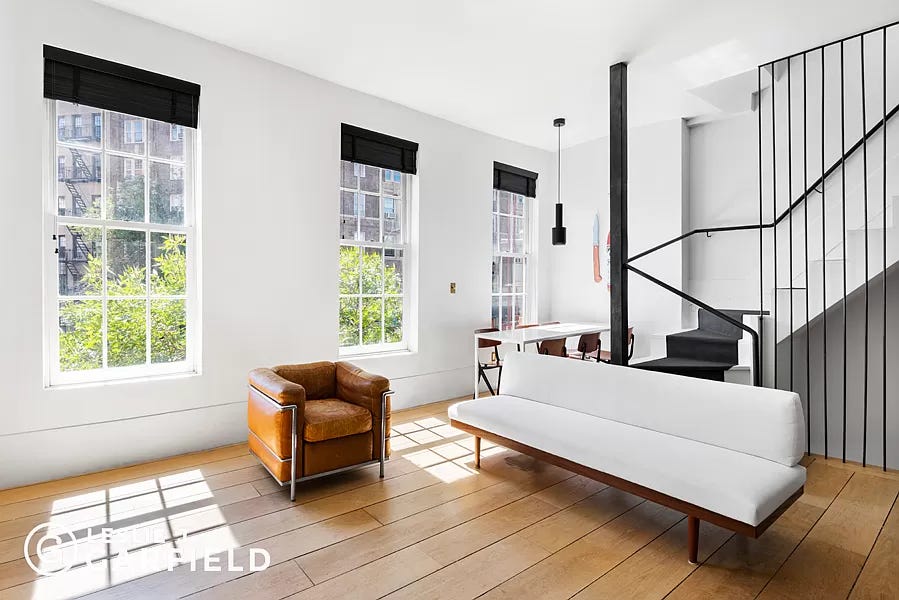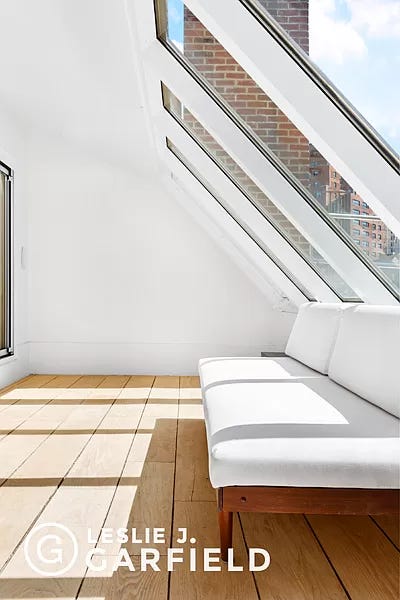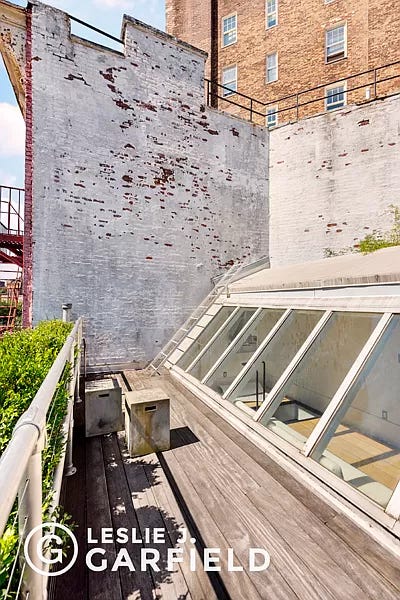 Downstairs is a commercial space that currently houses a luxury jewelry store with a cute windowfront.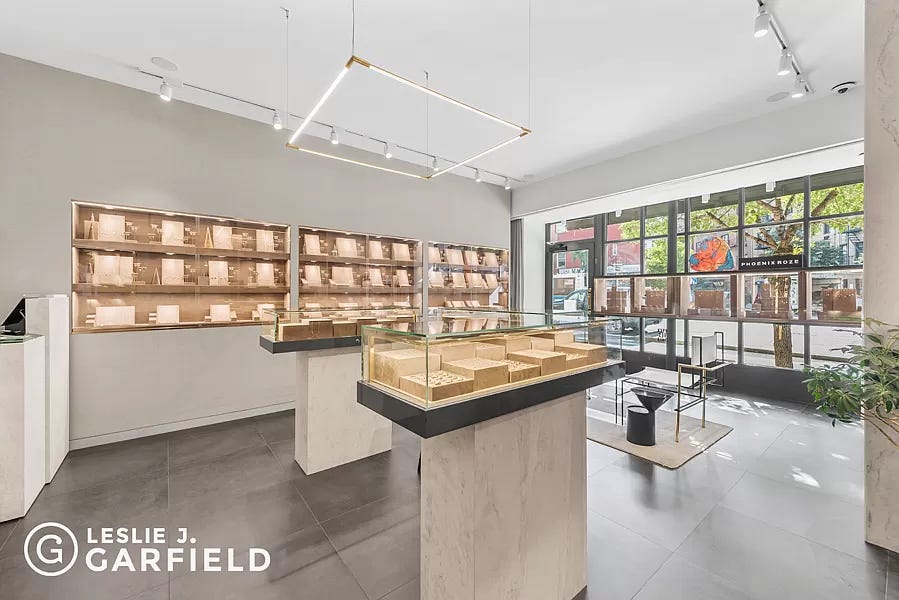 ---
The Warehouse
Location: 3157 Tchoupitoulas St, New Orleans, LA 70115
List Price: $1,650,000
Listing: https://www.zillow.com/homedetails/3157-Tchoupitoulas-St-New-Orleans-LA-70115/149043092_zpid/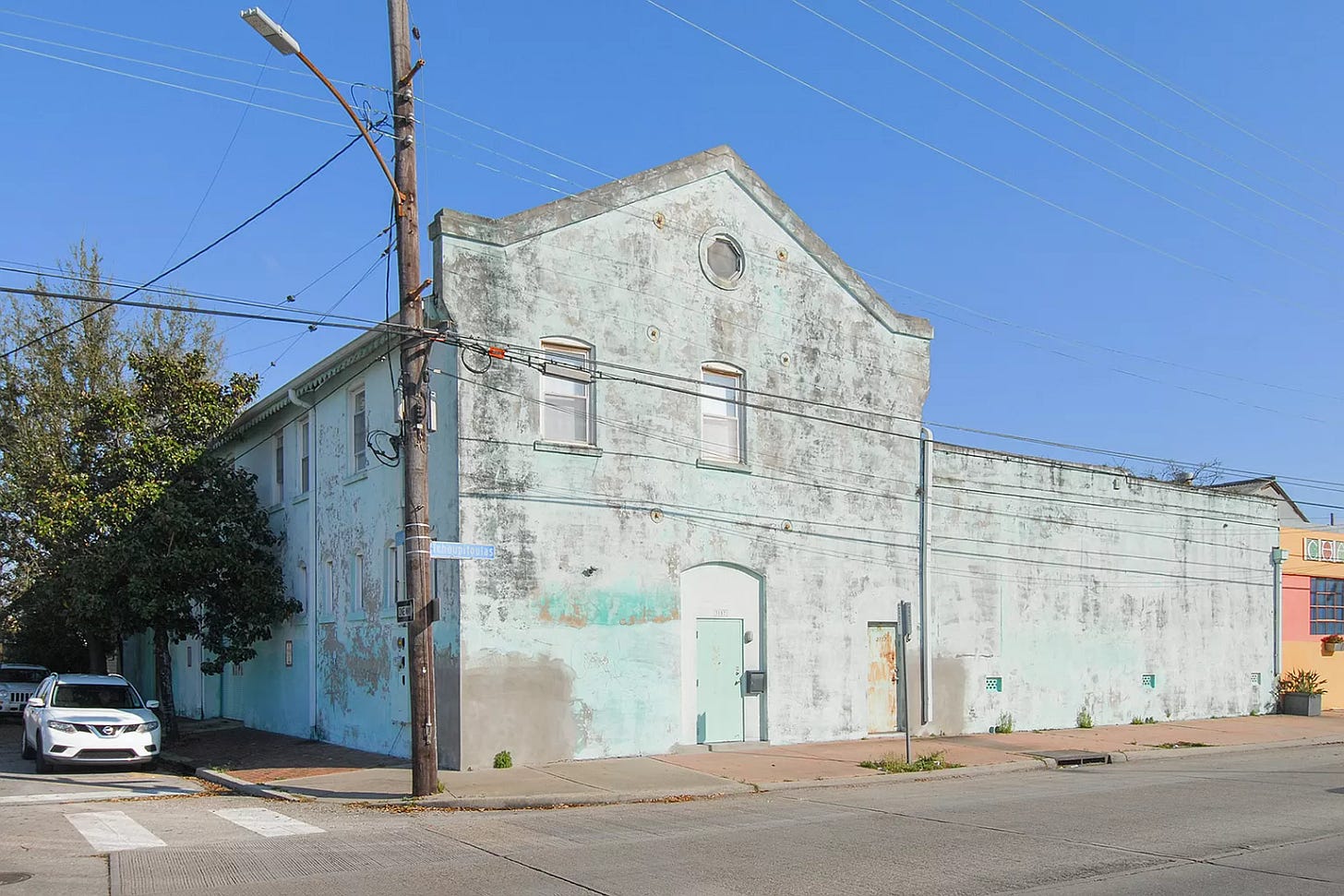 It was really important to me in this issue to not just show typical live/work lofts. There are more than enough bland late-'90s/early-'00s loft conversions with zero character floating around and giving lofts a bad name. But this is no ordinary loft. This 1860's building is an 8000 square foot brewery-conversion with a private courtyard and in-ground pool just steps from the Mississippi River.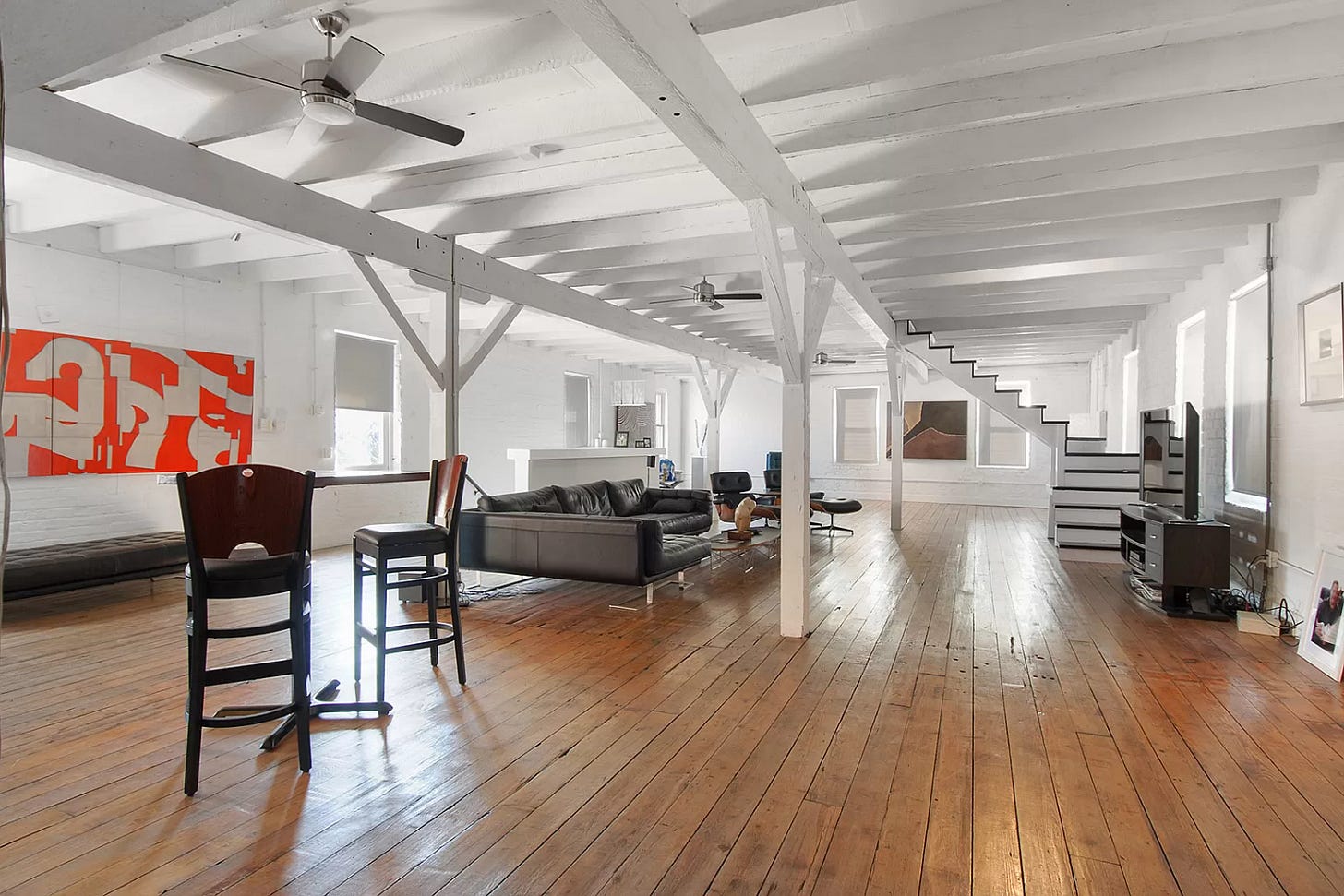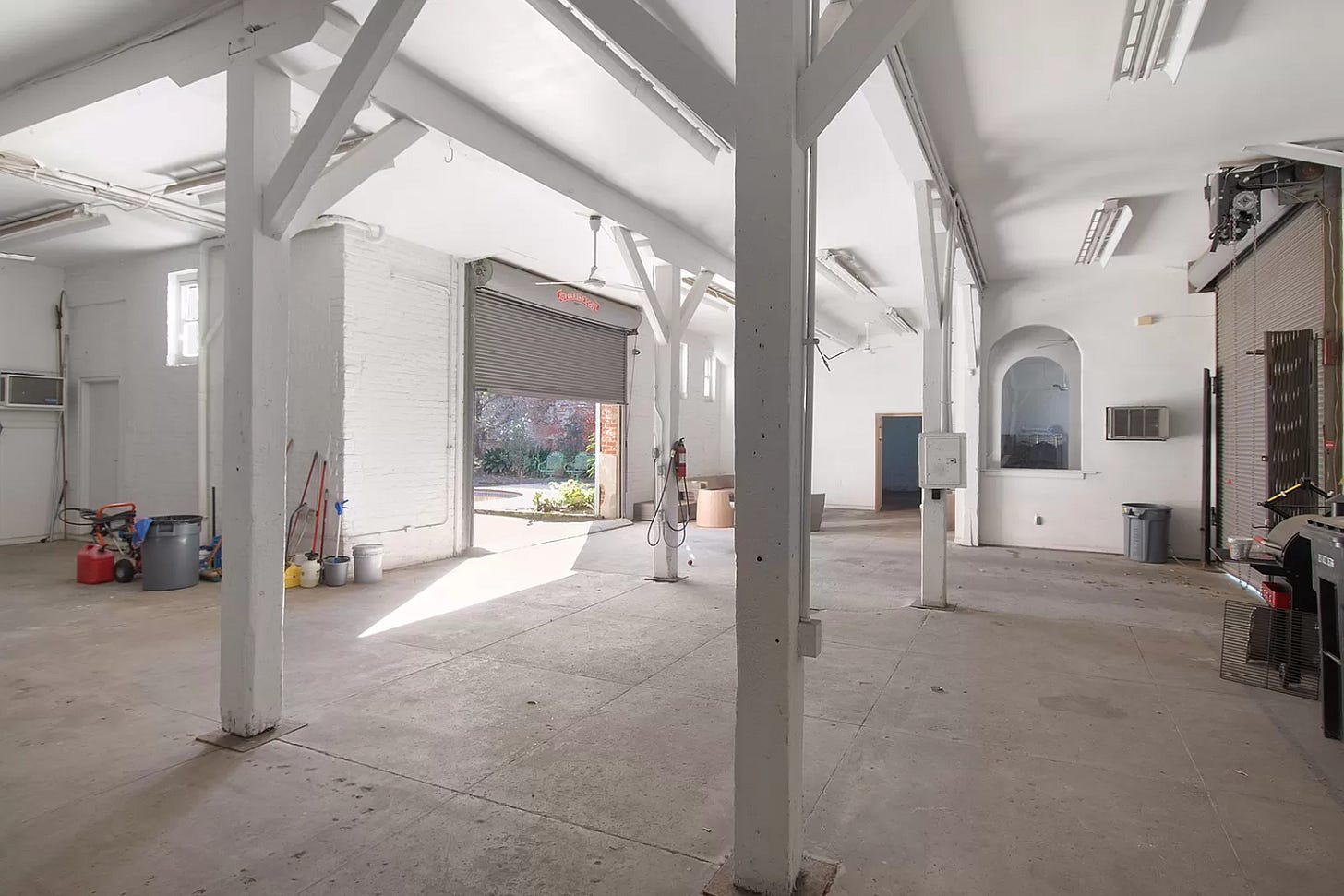 There is so much space and raw potential here that this could really be whatever you want it to be, provided you put in a little TLC to make it your own.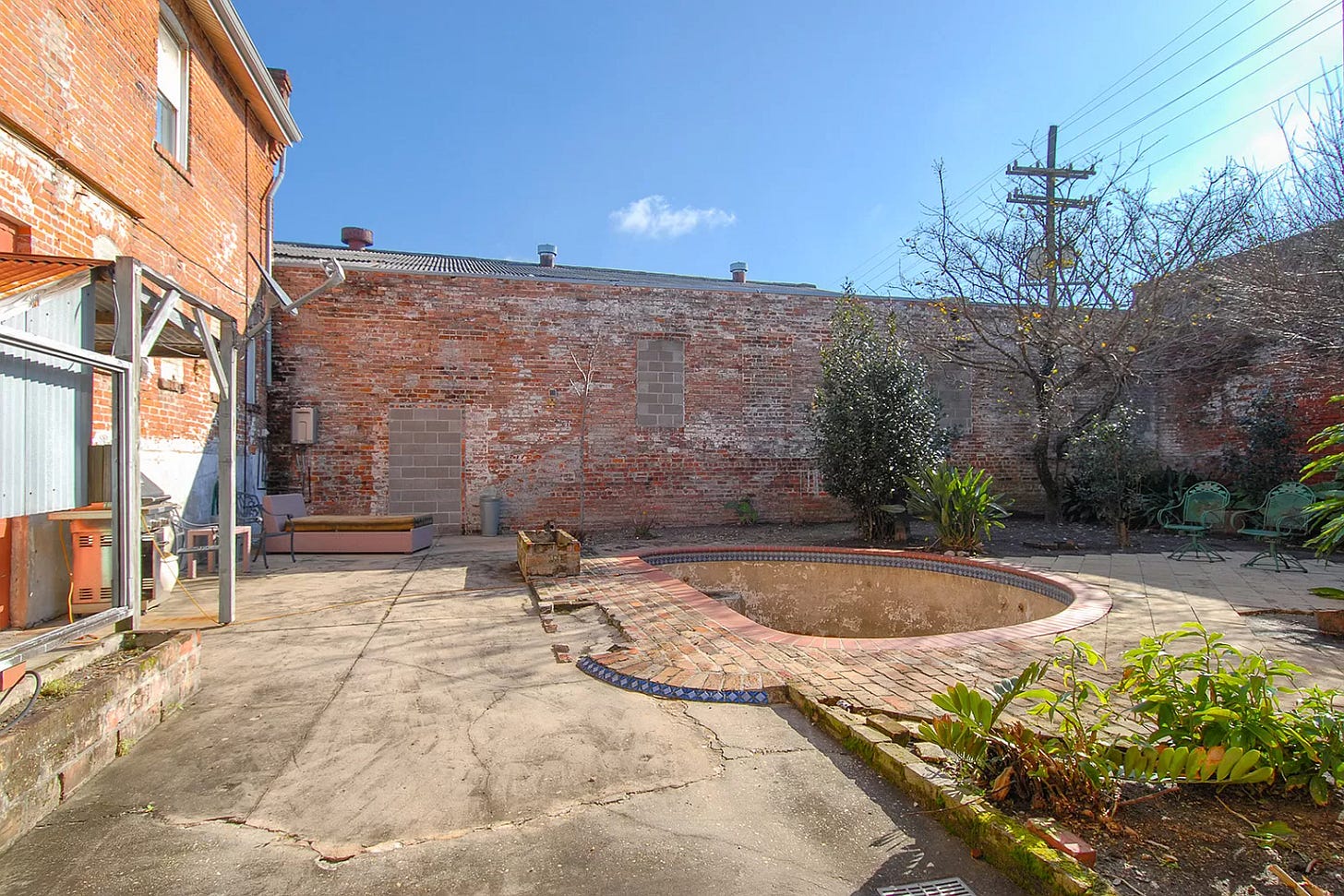 ---
Bonus:
This converted church: https://www.zillow.com/homedetails/4721-Stanton-Ave-Pittsburgh-PA-15201/59835543_zpid/
This modern brutalist building: https://www.redfin.com/CA/Venice/1342-Abbot-Kinney-Blvd-90291/home/169776701
This live/work loft with a sunroom and terrace: https://www.zillow.com/homedetails/355-Bryant-St-UNIT-102-San-Francisco-CA-94107/80739974_zpid/