Discover more from I Know a Spot
〰️ ⚫️ Architecturally interesting homes for sale ⚫️ 〰️
Over 5,000 subscribers
🌴🌵Atriums
I've been thinking a lot about atriums and indoor gardens.
After my first house tweet, I've been looking at more closely at my house and now I'm convinced that this sunken area used to be an indoor garden. I probably won't break out the shovel just yet, but it's really got me thinking.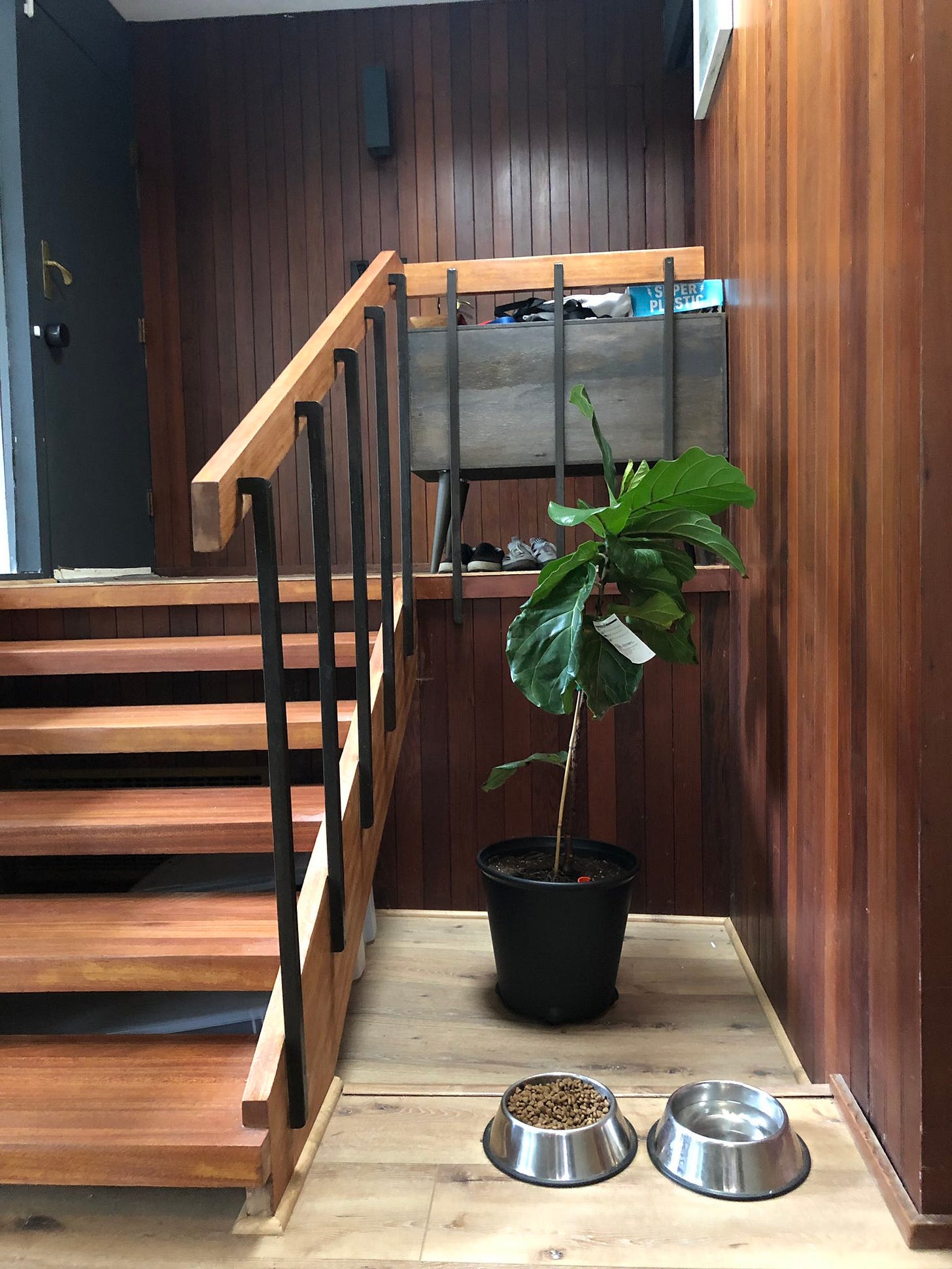 This thread just might push me over the edge though.
I mean, just look at all of those lush indoor landscapes. They make the Hyatt Regency San Francisco look cold and dead in comparison (although I wouldn't be the first person to make that critique).
So I focused my house search on places with atriums and indoor gardens and found these gems:
The Round Boi
Location: 2 Amber Gln, San Antonio, TX 78257
Listing: https://www.redfin.com/TX/San-Antonio/2-Amber-Gln-78257/home/49131040
List Price: $559,000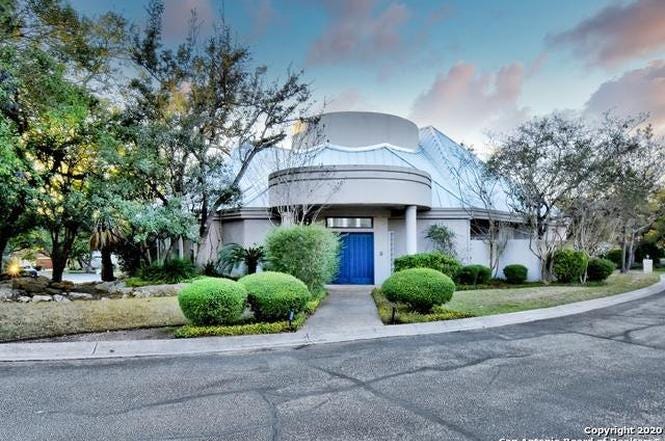 There are many round elements in this house including a two-story atrium and whatever that dome thing is over the dining room.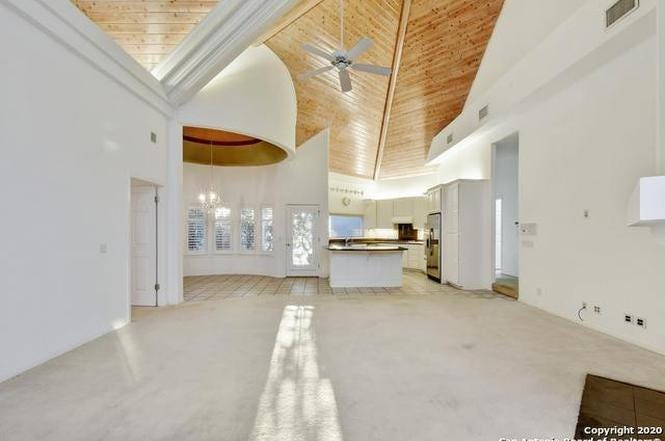 The worst part of this house might be how much it still tries to be normal. Between the strange exterior façade (Is it a normal rectangular house with a pitched roof? Is it a modern, round house with a flat roof? Yes.) and the aggressively 90's rooms outside of the main living area, I want to scream "Just let go! Just be yourself!" But hey, that can be updated. I hope the next owner will give the house permission to be its full self and live up to its round potential.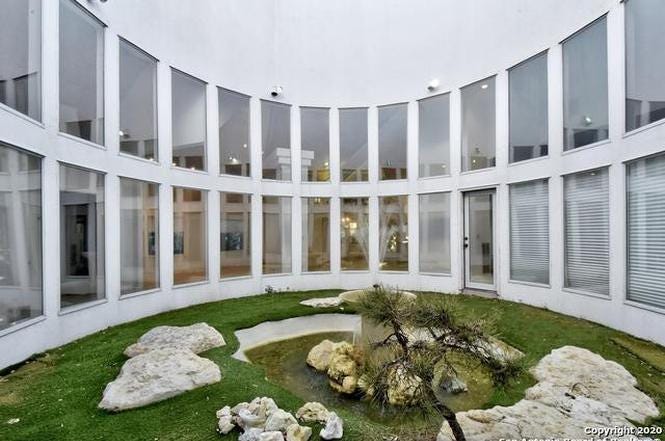 ---
The Georgia O'Keefe Palace
Location: 1001 Camino Pinones, Santa Fe, NM 87505
Listing: https://www.redfin.com/NM/Santa-Fe/1001-Cam-Pinones-87505/home/137816936
List Price: $1,875,000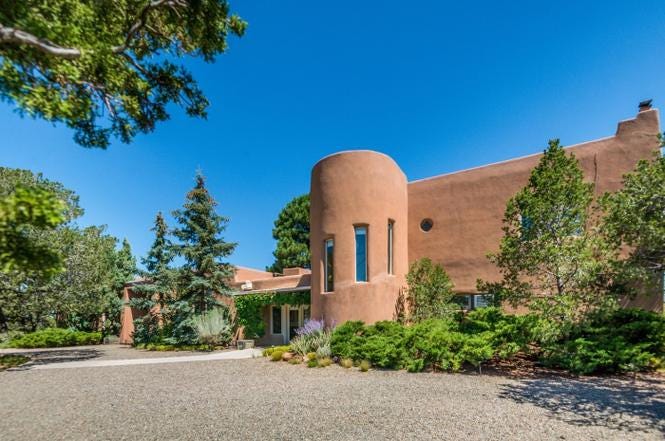 This is exactly the kind of place that makes me want to pretend I'm an eccentric (but rich) artist/writer who lives in the desert. The house has great natural light and plenty of character through touches like Saltillo tile floors, arched doorways, high ceilings, and wood details on the ceiling. I'm particularly fond of the library.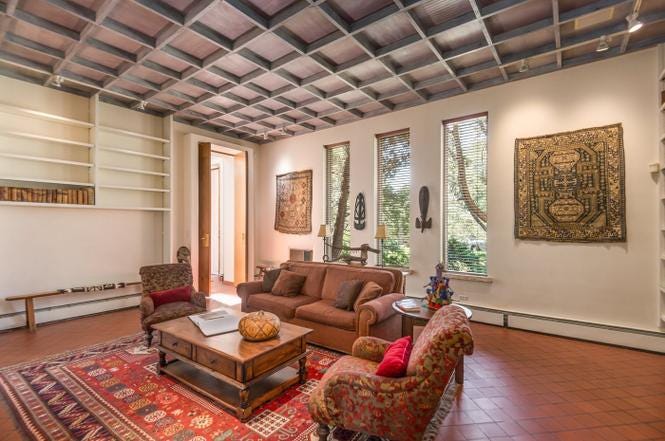 I can't imagine what could be better than taking a dip in this heated indoor pool inside your atrium after a hard day of novel writing/painting/sculpting.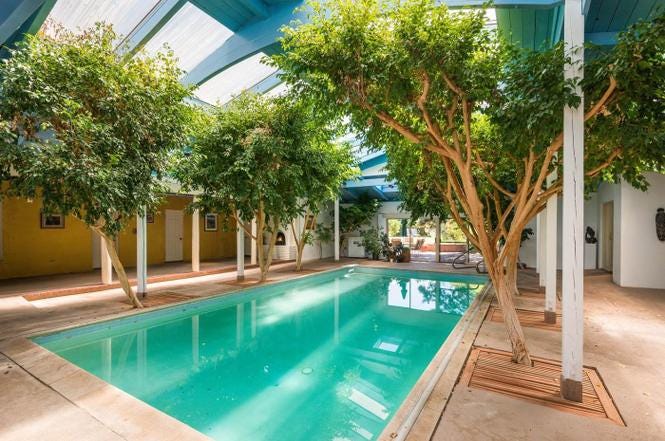 I just hope they leave the rugs and reference library for whoever lives there next.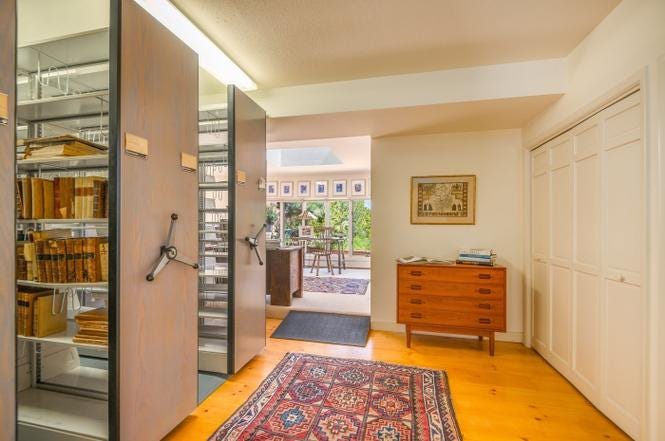 ---
The Dwell Contender
Location: 3847 18th St, San Francisco, CA 94114
Listing: https://www.redfin.com/CA/San-Francisco/3847-18th-St-94114/home/1387545
List Price: $6,995,000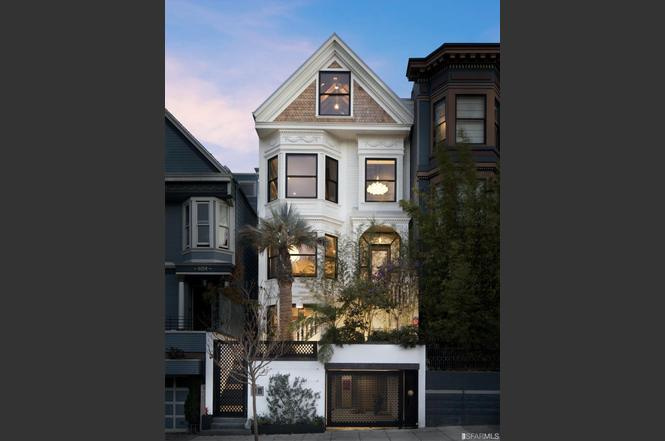 I don't like listing something this exorbitantly priced in my newsletter, but it deserves to be seen. That's why houses like this are built.
This house is a somewhat confusing mash-up of old and new. The outside is like a Victorian-meets-modern tropical paradise. Meanwhile, the interior has moments of modern and traditional and bright and downright moody.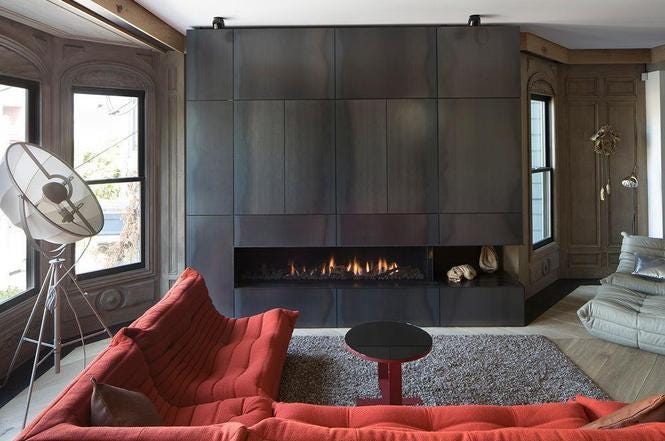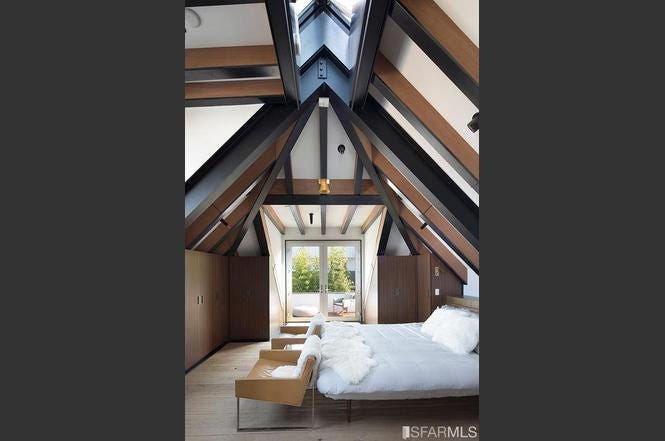 The best part of this atrium is that it can be enjoyed from seemingly every level, with the strongest treehouse vibes from the kitchen.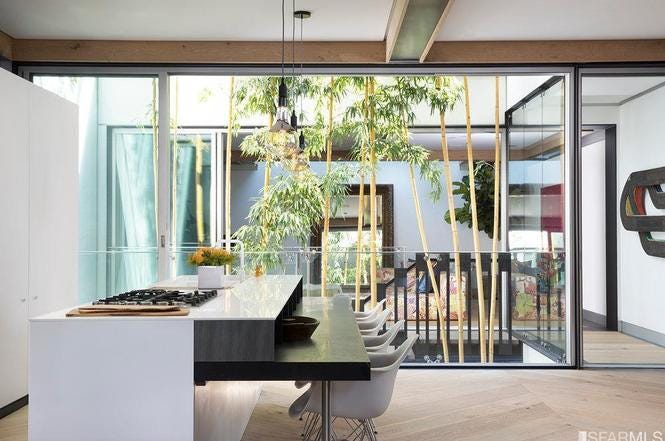 ---
The Angular Abode
Location: 11 Country Ln, East Greenbush, NY 12061
Listing: https://www.redfin.com/NY/East-Greenbush/11-Country-Ln-12061/home/72315979
List Price: $347,500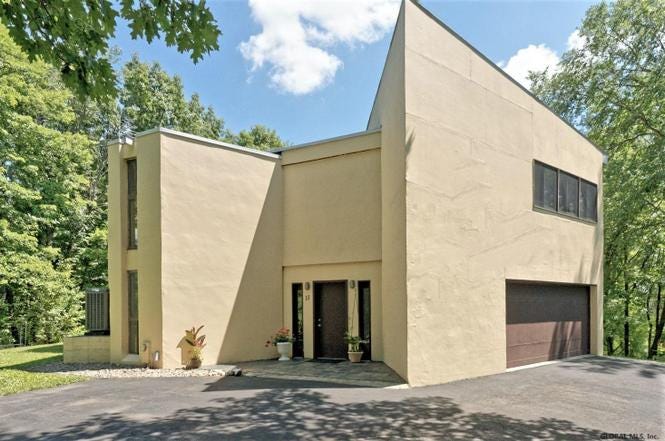 I have a soft spot for 80's style houses and this fixer-upper with seemingly no 90° angle has captured my heart. Right now this atrium (as with the rest of the house) isn't much to look at, but I know it would be so special with the right owner.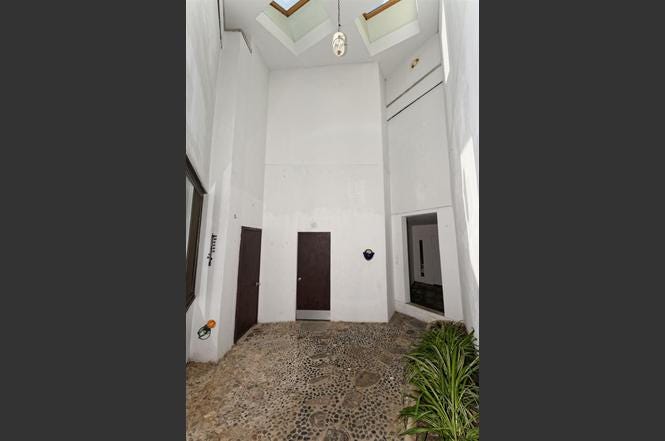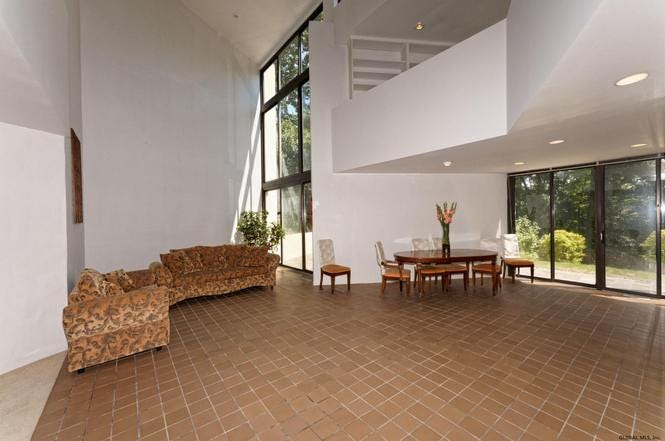 Bonus houses:
A wild contemporary house with a fake atrium: 1133 Timber Ln, Boulder, CO 80304
This historic, modern industrial home: 1114 Jackson St, Omaha, NE 68102
This mid-century cutie: 5 Graymoor Ln, Olympia Fields, IL 60461
Whatever this is: 1920 S Springdale Rd, New Berlin, WI 53146

That's it for this week.
In the meantime, I'll be daydreaming about going to the Mauna Kea Beach Hotel and drinking a Frederico when things aren't… *gestures at everything*